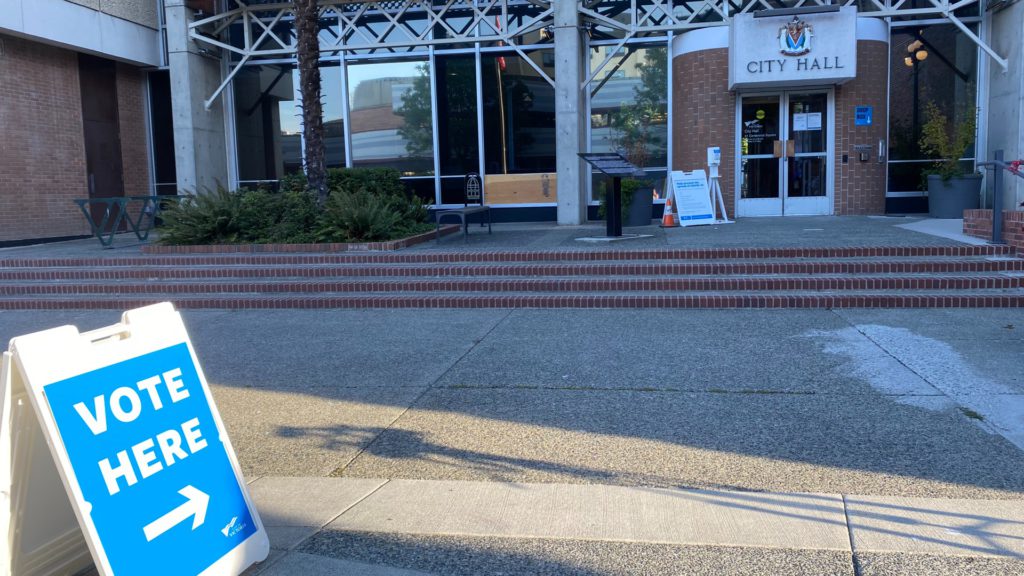 Advance voting is kicking off across Vancouver Island on Wednesday, giving voters an opportunity to cast their ballot ahead of the Oct. 15 general voting day.
For most municipalities, Oct. 5 marks the first day of advance voting in the 2022 municipal election, though some have held advance voting days before then.
B.C.'s Ministry of Municipal Affairs requires that municipalities hold advance voting on Oct. 5 from 8 a.m. to 8 p.m., but additional advance voting days may also be held.
Voters will cast a ballot, in most municipalities, for a mayor and councillors. They will also vote for trustees in the local school districts.
Areas that are represented by the regional district will vote for their area director as well as school trustees.
There are also some jurisdictions that are holding referendums. This includes municipalities in the Cowichan Valley Regional District, Southern Gulf Islands, Salt Spring Island and Qualicum Beach.
CHEK News has put together information about candidates running in Vancouver Island municipalities, regional districts, school districts, and the Islands Trusts. It also includes information about when and where to vote. All the write-ups can be found at this web page. Or you can find your voting area below.
Municipalities
Regional Districts and Islands Trust
School Districts