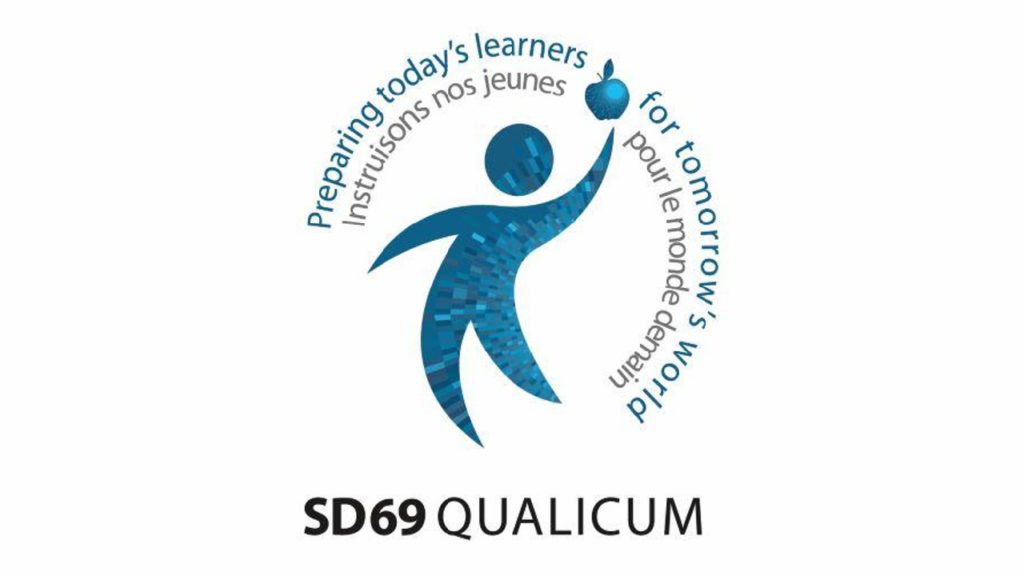 Three electoral areas in the Qualicum School District will hold an election for its trustees, while the fourth is acclaimed with only one candidate stepping forward.
Only Julie Austin stepped forward as a candidate for Area F, covering Coombs, Hilliers, and Errington, meaning she will serve as the areas trustee for the next four years.
Area E – covering Nanoose Bay – and Area H – covering Shaw Hill, Qualicum Bay, Deep Bay, Bowser​ – each will have one trustee elected, with two in each area stepping forward.
Area G – covering City of Parksville, Town of Qualicum Beach, Regional District of Nanaimo Area G (French Creek, Dashwood, Englishman River), and qathet Regional District Area E (Lasqueti Island) – will have two trustees, with three candidates in the running.
In 2018, the entire school board was acclaimed.
Area E
Incumbent Eve Flynn is seeking re-election, and Philip Perry is challenging the seat. Area E has one seat available.
Eve Flynn
Flynn hopes to be re-elected to continue to advocate for children in their pursuit of learning. She has served as the chair of SD 69, director on the board of the BC Public School Employers Association and president of the Nanoose Bay Activities & Recreation Society
If elected, her priorities are equity through the social and emotional health and wellbeing of the learning community, environmental sustainability, differentiated instruction to enhance personalized learning, and reconciliation.
Philip Perry
Perry is a former school trustee in the Greater Victoria School District. He has worked as a child and adolescent psychologist for four decades and was a former CEO for Woods Family Based Treatment Centres.
If elected, he hopes to promote the restoration of meaningful parent voice in children's education, revitalize children's competencies, promote child centred learning, and promote community involvement.
Area G
Incumbent Elaine Young is seeking re-election, while Carol Kellogg and Garry Pendergast are hoping to fill a seat. There are two seats available in Area G.
Carol Kellogg
Kellogg has worked as an educational assistant since 1991 in four different school districts across the province.
If elected, she hopes to be an access point for families to share their wants and needs, take on the committees that the outgoing Trustee sat on as well as others, play a role in inclusion and Indigenous curriculum on district committees, and honour and offer support for the school staff, administrative, teaching and support staff.
Garry Pendergast
Pendergast has been serving as a trustee in the Revelstoke district after he was elected there in 2018. He moved to Parksville in June 2021, and has continued in that role, but is now hoping to serve the Qualicum School District. He worked as a teacher, headteacher, and educational consultant in the UK for 34 yeras, and then taught at the Okanagan College for 15 years.
If elected, he hopes to support students with exceptional needs and has a special interest in math. He believes that early intervention in reading and math can help all children support in their education.
Elaine Young
Young has over 20 years experience in education, counselling and public service. Over the past four years as a trustee she has been an active liaison to her assigned schools, served as chair of the district's Policy Committee of the Whole and Long-Term Service and Retirement Committee, as well as co-chair of the Social Justice Committee.
If elected, she hopes to continue her work in constructive communication, actively collaborating, and being effective on the board.
Area H
Incumbent Barry Kurland will be facing Alissa Woodward. Area H has one seat up for election.
Barry Kurland
Kurland hopes to continue his work he has done over the past 12 years as trustee, and as an educator in the district. He is also an organic farmer and is passionate about ensuring the district is a leader in sustainable practices.
If re-elected, his priorities are to continue his work as co-chair of the Climate Action Task Force, work with district-partners CUPE and local BCTF, working for the social and emotional health and wellbeing of the learning community.
Alissa Woodward
Woodward has two children attending Bowser School and hopes to be part of the board of trustees for the district.
If elected, she hopes to prioritize early learning and providing supports for all chidren to receive the same education regardless of financial standing. She also hopes to bring in more after school activites to address the lack in Bowswer.