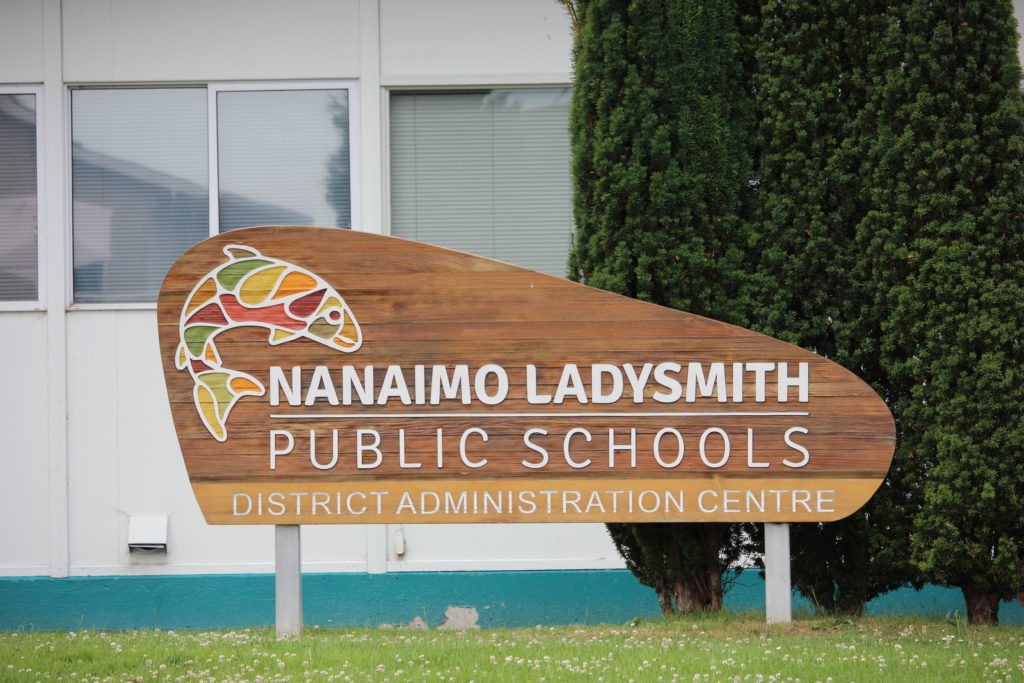 Nicholas Pescod/CHEK News
The Nanaimo-Ladysmith School District has 12 candidates who have stepped forward for the nine trustee seats.
Five incumbent candidates have submitted their names for re-election, Naomi Bailey, Tania Brzovic, Greg Keller, Charlene McKay, and Bill Robinson.
Hoping to be elected to the board are Andrew Gasson, Leanne Lee, Chantelle Morvay, Leana Pellegrin, Mark Robinson, Tom Rokeby, and Tanner Scott.
Naomi Bailey
Bailey has lived in the Nanaimo-Ladysmith area for 45 years, and has raised a blended family with five children who have all attended school in the district. She has also taught in the district for 25 years.
If re-elected, her priorities are to improve supports for students through more programs and addressing mental health, work with parents to ensure their voices are heard, engage students in the democratic process, work on Indigenous reconciliation in the district, advocate for more investment in facilities from the provincial government, and ensure spending is done responsibly.
She was elected in a 2022 byelection, where she won the seat with 859 votes.
Bailey's website can be found here.
Tania Brzovic
Brzovic has lived in Nanaimo her whole life and has been a trustee since 2014. She was born with Spina Bifida and has worked as an advocate for persons with disabilities and their families.
If re-elected, she will continue to advocate for fully funded education that meets the needs of students, push for accountability, provide equitable access to programs and services, support Truth and Reconciliation, and provide safe, caring, inclusive education for everyone.
In 2018, Brzovic received the third most votes with 10,052.
Brzovic's website can be found here.
Andrew Gasson
Gasson is a teacher with more than 10 years experience, and is a father of three school-aged children and host of exchange students.
If elected, his priorities include LGBTQ2S+, racial and other issues of personal identity, the environment, facilities and maintenance, health and safety, new construction, inclusion, and ethical issues.
Gasson's Facebook page can be found here.
Greg Keller
Keller was first elected as a trustee in the 2018 election and has lived in Nanaimo for 18 years. He has two parents in the school system, which he says has made him realise the struggles families have had during the pandemic, difficulties accessing educational and academy programs, and the overcrowded and aging facilities in the district.
If re-elected, he hopes to address three critical issues, the inadequate funding of the school district, aging facilities, and emergency preparedness.
In 2018, Keller received the fourth most votes with 9,874.
Keller's website can be found here.
Leanne Lee
Lee has served as the president of the District Parents Advisory Council for the past four years and has attended school board meetings to advocate for parents in the district.
Her Facebook page can be found here.
Charlene McKay
McKay was first elected in 2018 and served as the board chair and chair of the Long Range Facilities Plan Committee, member of the Syeyutsus Family and the Policy Committee.
If re-elected, she hopes to maintain the district's high graduation rate, continue to prioritize reconciliation, advocate for additional funds for school facilities, push for environmental sustainability, and work with the ideas of good governance in mind.
In 2018, McKay received the sixth most votes with 9,180.
McKay's website can be found here.
Chantelle Morvay
Morvay is the parent of two school-aged kids has has spent years on Parent Advisory Councils and District Parents' Advisory Councils, non-profit board management as a member on the Board of Directors for multiple non-profits, and Strata & Building Management, financial & budgetary responsibility, legal and policy framework accountability.
If elected, Morvay hopes to continue to build relationships and trust with educators, staff, families, and Indigenous partners to increase grad rates accessible education for all, before and after school care and ease transportation challenges.
Morvay's Facebook page can be found here.
Leana Pellegrin
Pellegrin is a mother of two who has lived in Nanaimo for over 17 years. She has experience as a volunteer with Nanaimo Youth Services Association and with the SD #68 District Parent Advisory Council.
If elected, she plans to push for supports to ensure students succeed, support Truth and Reconciliation efforts, and provide safe and inclusive schools.
Pellegrin's website can be found here.
Bill Robinson
Bill Robinson is seeking his fourth term as a trustee, and during his time on the board he has created Our Hidden Heroes Social Responsibility/Language Arts Program.
If re-elected, he plans to support student achievement, work towards Truth and Reconciliation, and make strategic decisions.
In 2018, Bill Robinson won the eighth most votes with 8,665.
Bill Robinson's website can be found here.
Mark Robinson
Mark Robinson has served on his children's PAC's for seven yerars and has served as the president of the PAC, and serves on the district parent advisory council. He has served on the board of directors for Volunteer Nanaimo, the Nanaimo Family Court committee, and Nanaimo's Culture and Heritage Commission.
If elected, Mark Robinson hopes to support students by creating more opportunities for them, updating the facilities plan, support Truth and Reconciliation, and implement sustainability initiatives.
Mark Robinson's website can be found here.
Tom Rokeby
Rokeby has lived in Nanaimo since he was a teenager and taught French Immersion at Nanaimo District Secondary School and John Barsby Secondary School where he established the Bulldog Theatre.
If elected, he plans to invest in more resources for the classroom. He plans to roll out his whole platform weekly over the course of his campaign.
Rokeby's website can be found here.
Tanner Scott
Scott has lived in Nanaimo since 2014 and works as an at-risk youth support worker. He studied urban planning, community development and human geography at the University of Saskatchewan.
If elected, he plans to donate a portion of his salary back to students, address how to best adjust the budget to remove administrative overspending, and support the mental health of students.
Scott's website can be found here.