The holiday season has arrived in full force and amid the ongoing global pandemic, Vancouver Islanders have been seemingly more eager than ever to piece together bigger and brighter Christmas displays this season.
As a way to share some of the picturesque displays from around Vancouver Island and spread the holiday cheer, we've reached out to our CHEK viewer community and rounded up a collection of holiday-themed photos!
Introducing the 2020 CHEK Light Up collection.
In a year where residents are limiting their non-essential travel and not visiting different locations to take in the dazzling lights, let us bring the illumination to you virtually.
CHEK will be looking to feature photographs of light displays on a routine basis on both our website and our broadcast. The photographs below have been submitted to CHEK News by viewers.
View previously featured displays:
November 24 // November 25 // November 26 // November 27 // November 28 // November 29 // November 30
E-mail [email protected] with your name and location for a chance to be featured in the future.
Cindy Ramsey
Sorry, this seat is taken.
Greg & Sharon West – Central Saanich
This is the Christmas display version of the A&W Burger Family.
Mary Kozak – Langford
Decorators take note: This is how you utilize a space to accommodate not one, but two Christmas trees.
Holly Frederickson – Victoria
This is Brenda's Book Library, but for the next few weeks, it is also a gingerbread house. Much like many ingredients in gingerbread houses, you shouldn't try to eat this.
Kevin Eppele – Nanaimo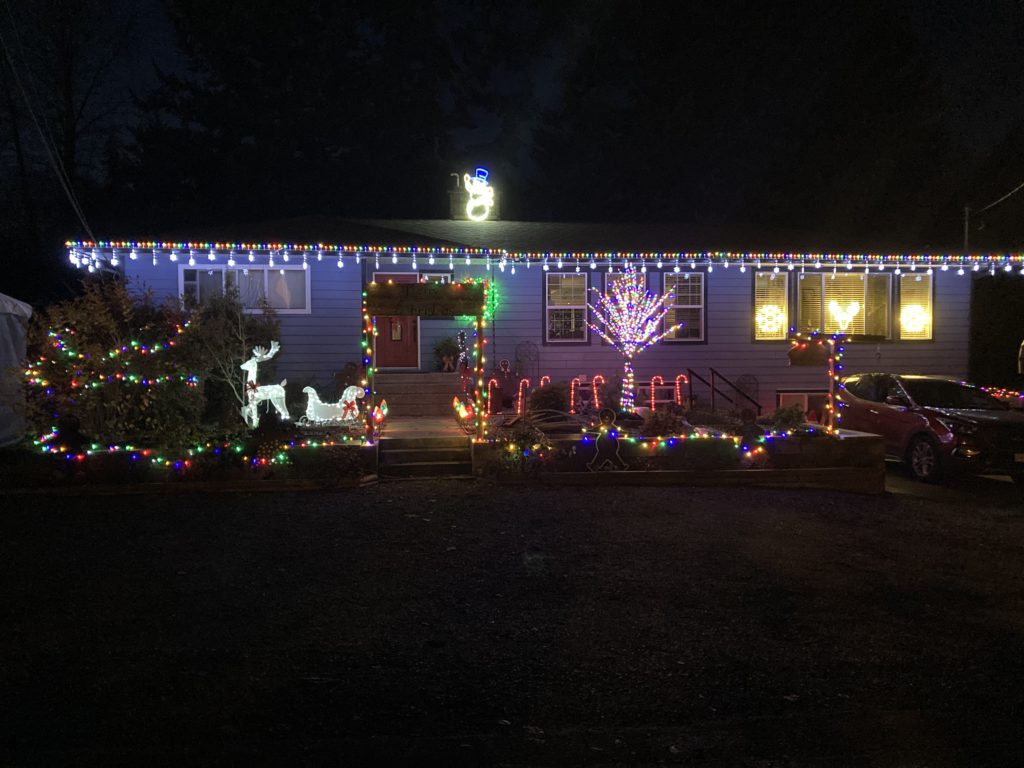 It is a little known fact that snowmen are great climbers.
The McLaughlin's – View Royal
If you look closely at this display, there is a Santa that could learn a few things about climbing from the above snowman.
Jessica & Warren Sogai – Saanich
Now, the next step is to hide Waldo in this picture.
Pete Thomson – Colwood
When COVID-19 doesn't allow you to visit any skating rinks, just create your own!
Dana Benn – Langford
You will notice Spongebob Squarepants is on the bench during this hockey game. He isn't very good at hockey. He is a sponge.
Au-Latreille Family – Langford
Pure projection power.
Nicole & Ron Fisher – Qualicum Beach
Happy December 1! Only 24 more days until Christmas is here.