The holiday season has arrived in full force and amid the ongoing global pandemic, Vancouver Islanders have been seemingly more eager than ever to piece together bigger and brighter Christmas displays this season.
As a way to share some of the picturesque displays from around Vancouver Island and spread the holiday cheer, we've reached out to our CHEK viewer community and rounded up a collection of holiday-themed photos!
Introducing the 2020 CHEK Light Up collection.
In a year where residents are limiting their non-essential travel and not visiting different locations to take in the dazzling lights, let us bring the illumination to you virtually.
CHEK will be looking to feature photographs of light displays on a routine basis on both our website and our broadcast. The photographs below have been submitted to CHEK News by viewers.
View previously featured displays:
November 24
November 25
November 26
November 27
E-mail [email protected] with your name and location for a chance to be featured in the future.
Barbara Eubank – Sidney
A beautiful display here in Sidney.
Erika Meisner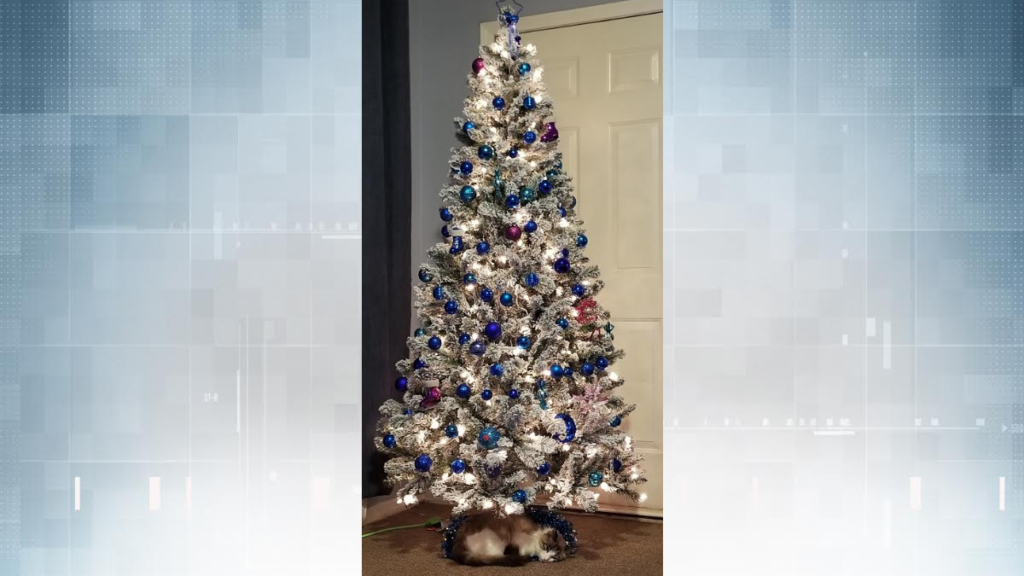 Without a doubt, this is the most purrfect addition to any Christmas tree.
Aisla Pow
This one wins most appropriate-theme for a Christmas tree this year. The bottle of Lysol wipes really tops it off.
Mike & Nikki Cox
Can't go wrong with a Christmas-themed bar filled with Santas. St. Nick will definitely want to stop here for a drink.
Lori & Ruda Hlousek
This beautiful display is titled Our Little European Christmas Village and was created by Ruda Hlousek, who was born in the Czech Republic and
wanted to bring some of the European charm to the couple's front yard. The houses are made to resemble how they look in the Czech Republic.
Debbie Briggs – Victoria
A beautiful Christmas display that can be found in Victoria's Fairfield neighbourhood.
Reggie & Marie Currie
Lots of CHEK viewers have been sending in photos of beautifully decorated Christmas trees lately, like this one by Reggie and Marie Currie.
Note the cute little dog ornaments.
Jennifer Sanford

Another gorgeous Christmas tree, this time by Jennifer Sanford. Can you spot the minion among the elves?
Jonathan Heriksen – Victoria
If you're heading along Gorge Road East, you might want to be on the lookout for this bright and beautifully decorated balcony.
Mike & Diana Hunter
Last, but certainly not least: A beautiful log cabin made better with the addition of lights and a wonderful Christmas tree.