The holiday season has arrived in full force and amid the ongoing global pandemic, Vancouver Islanders have been seemingly more eager than ever to piece together bigger and brighter Christmas displays this season.
As a way to share some of the picturesque displays from around Vancouver Island and spread the holiday cheer, we've reached out to our CHEK viewer community and rounded up a collection of holiday-themed photos!
Introducing the 2020 CHEK Light Up collection.
In a year where residents are limiting their non-essential travel and not visiting different locations to take in the dazzling lights, let us bring the illumination to you virtually.
CHEK will be looking to feature photographs of light displays on a routine basis on both our website and our broadcast. The photographs below have been submitted to CHEK News by viewers.
View previously featured displays:
E-mail [email protected] with your name and location for a chance to be featured in the future.
Tom & Janis Parisien – Mill Bay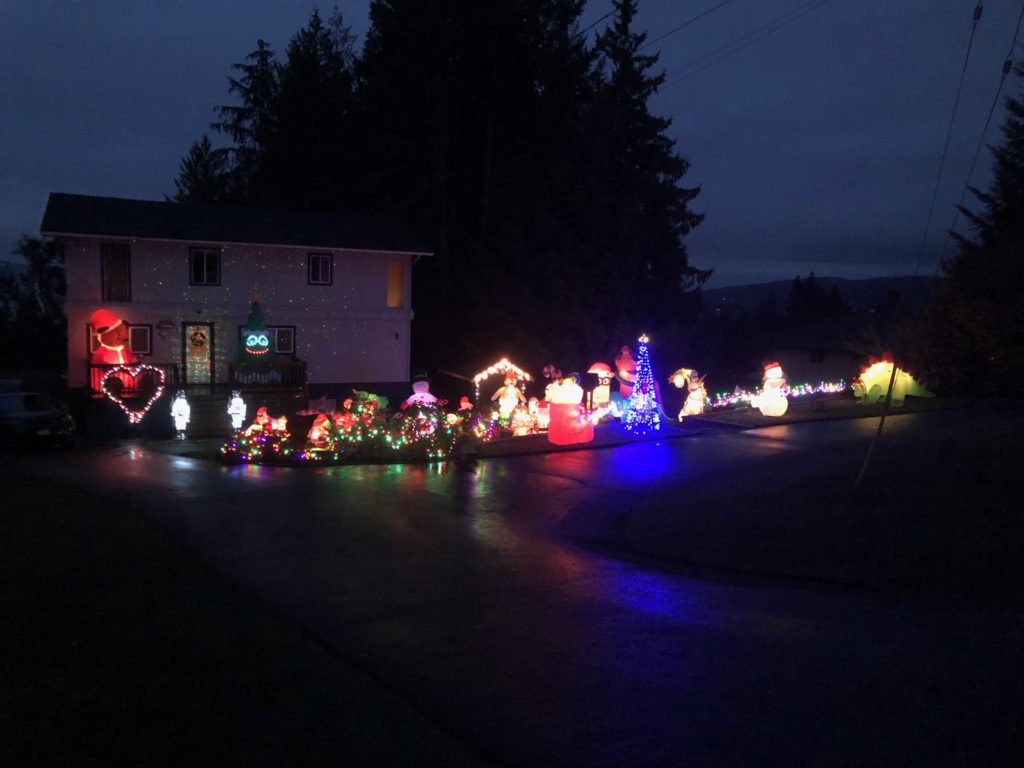 Everyone is welcome at this Christmas party, whether you are a minion, a dinosaur or a snowman.
Bill & Ina
Certainly one way of doing it.
M & M Ames – Campbell River
This display has a penguin slide. Enough said!
Dawn Ullock – Comox
Just because we don't live in the tropics doesn't mean we can't make Christmas palm trees.
Rhonda & Joe Varga (decorated by son-in-law Damian DeBaie) – Port Alberni
With a chimney this well lit, Santa will have no problem.
Miriam Hornby – Nanaimo
A little known fact is that the Polar Express actually has a stop in Nanaimo.
Joann Miles – Central Saanich
Some icicle lights brightly illuminating the streets of Central Saanich.
Dan Kirby – Deep Bay Marina
A photo captured in 2019, however, these uniquely decorated festive boats are worth sharing.
Marsha Bird – Campbell River
A different take on the traditional Christmas tree, featuring bird-centric ornaments.
Bryan Harrap
The Christmas display that smiles back.