The holiday season has arrived in full force and amid the ongoing global pandemic, Vancouver Islanders have been seemingly more eager than ever to piece together bigger and brighter Christmas displays this season.
As a way to share some of the picturesque displays from around Vancouver Island and spread the holiday cheer, we've reached out to our CHEK viewer community and rounded up a collection of holiday-themed photos!
Introducing the 2020 CHEK Light Up collection.
In a year where residents are limiting their non-essential travel and not visiting different locations to take in the dazzling lights, let us bring the illumination to you virtually.
CHEK will be looking to feature photographs of light displays on a routine basis on both our website and our broadcast. The photographs below have been submitted to CHEK News by viewers.
View previously featured displays:
November 24
November 25
November 26
E-mail [email protected] with your name and location for a chance to be featured in the future.
Heidi Koculyn – Saanich
Pink flamingos have become my new favourite animal to be spotted delivering gifts.
Jeff Carder – Cobble Hill
Not only do the lights look slick in a photo, but they also dance to music.
Sonya Stewart – Qualicum Beach
The 360-degree experience: How you would see the lights from the street and how the lights see you from the balcony.
Carl Sweet – Campbell River
If you have an option to build a light tunnel over your driveway…you should build a light tunnel over your driveway.
David & Kathy MacDonald – Victoria
Delightful, cozy, inviting. All words that come to mind with the festive display in this entranceway.
Rachel Wills – Parksville
Although he may be present, the Grinch has not stolen this Christmas.
Carrie Civil – North Oyster
Half an acre of a light extravaganza! No wonder it has won first place for two years in a row in a competition among houses between Shawnigan Lake and Ladysmith.
Judith McIntyre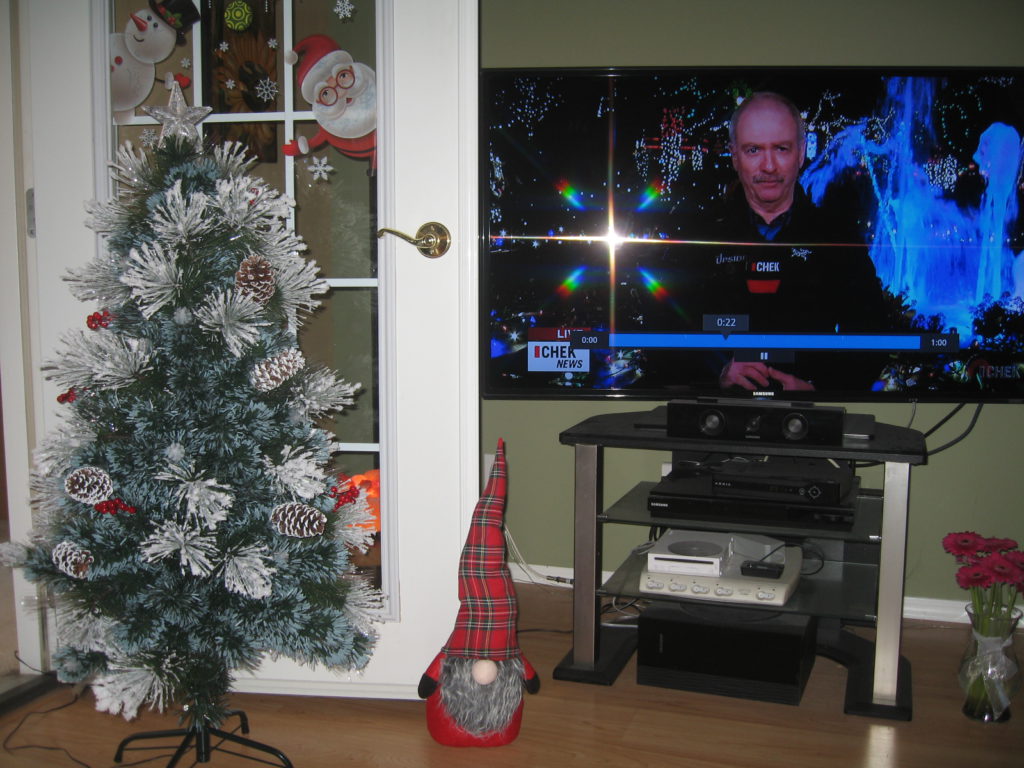 Nothing helps pull a holiday-themed living room together like Ed Bain's moustache.
Stephen & Angie
No house required when you've got an old Dodge in the front yard.
Jeannie and Martin Cherneff – Saanich
Candy canes, candles and Christmas lights…oh my!