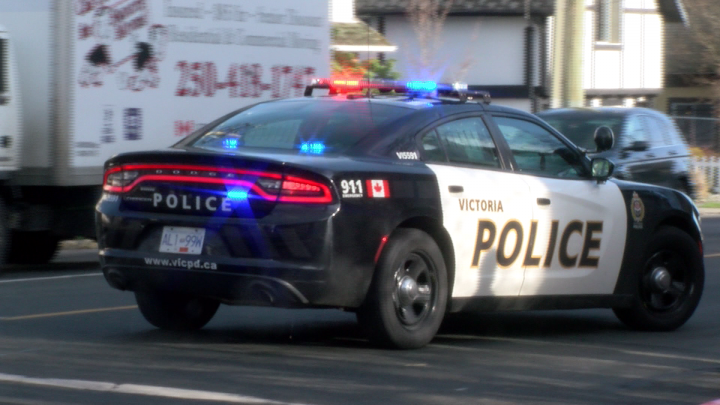 Victoria police have fined an 18-year-old woman after she allegedly failed to remain on the scene, after hitting a 60-year-old woman with her vehicle.
The pedestrian was struck in a crosswalk at the intersection of Oak Bay and Richmond Avenue, just after 12 p.m. Sunday.
She was taken to hospital but did not suffer any serious injuries.
Multiple witnesses told police that the vehicle left eastbound on Oak Bay Avenue.
Officers found the 18-year-old woman shortly after, and fined her $368 for failure to remain on the scene of an accident.
"Multiple witnesses were at the roadside, so we were able to get a pretty good description," said Const. Marie Fish of the Victoria Police.
Police say the witnesses remained on the scene to comfort the victim following the incident.