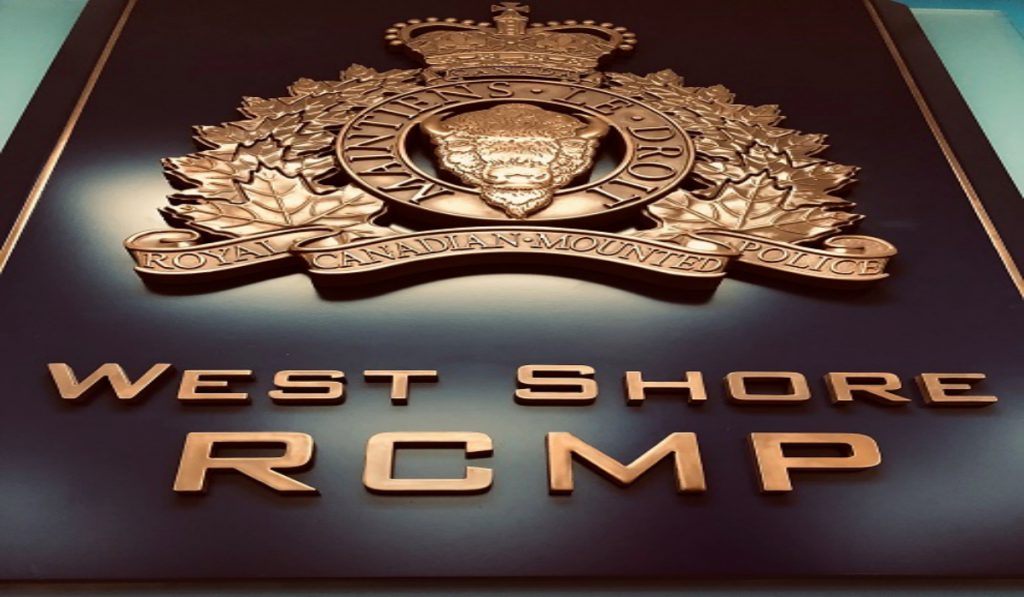 West Shore RCMP experienced a particularly busy 48 hours this past weekend, despite COVID-19 restrictions, that included several assaults.
According to a release posted on Wednesday, RCMP officers responded to a total of 164 service calls over the course of April 17 -18, suggesting that these calls included "many violent assaults."
"This weekend saw an increase in violent incidents, one of which resulted in two officers being assaulted, although thankfully not seriously injured," said West Shore RCMP Corporal Chris Dovell.
In the incident that involved two officers being assaulted, police say they located an intoxicated woman who had been arguing with her intoxicated boyfriend.
Although officers who responded to the incomplete 911 call tried to de-escalate the situation, the 26-year-old woman continued her aggressive behaviour, ultimately resisting arrest and assaulting a couple of officers while being taken into custody.
She has since been released with conditions for the offences of Assaulting a Police Officer and Mischief.
READ MORE: West Shore RCMP investigating after man allegedly exposed himself to young girls at elementary school
"There were many other assaults, mental health concerns and conflicts reported. These reports speak to the stress we are all under with the unique situation we find ourselves in," added Corporal Dovell.
In addition to the intoxicated confrontation, there were three separate, unrelated bear spray assaults, according to West Shore RCMP. One of the incidents that incorporated bear spray, reported on April 17 at around 6 p.m., occurred at the West Shore Town Centre.
Authorities say there were five domestic violence incidents reported and sixteen calls involving Mental Health concerns as well, as the pandemic continues to limit social, in-person gatherings.
A break-and-enter was also reported at the Colwood Municipal Hall and a handgun was found by a member of the public in the water at Esquimalt Lagoon.