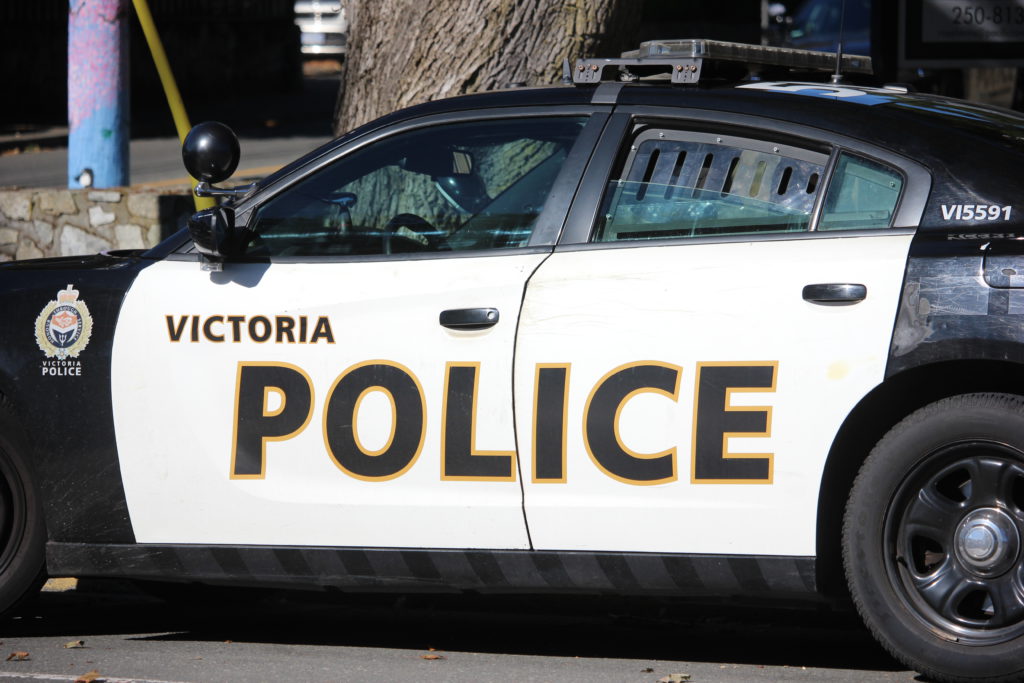 Nicholas Pescod/CHEK News
A VicPD officer was bitten while arresting a woman for two random assaults in downtown Victoria, say police.
Officers received a report around 10 p.m. Sunday that a woman had approached two people she didn't know and assaulted them, according to the Victoria Police Department.
They say the two people were able to work together in order to stop the assaults. Police also say the two individuals held the woman at the intersection of Government and Wharf streets while others called police.
The woman fought and bit the officer who attempted to take her into custody, according to VicPD. They say the officer was eventually able to take her into custody without more injuries.
According to the release, witnesses say the woman also spat into the faces of the people who held her while they waited for officers to arrive.
The two assaulted individuals and the officer needed additional medical treatment for their injuries, say police.
Police also say the woman was not injured.
VicPD is asking people with information about the incident to call the VicPD Report Desk at 250-995-7654 ext. 1 or call Greater Victoria Crime Stoppers at 1-800-222-8477.
READ MORE: Victoria Police arrest man after attempted carjackings, crime spree