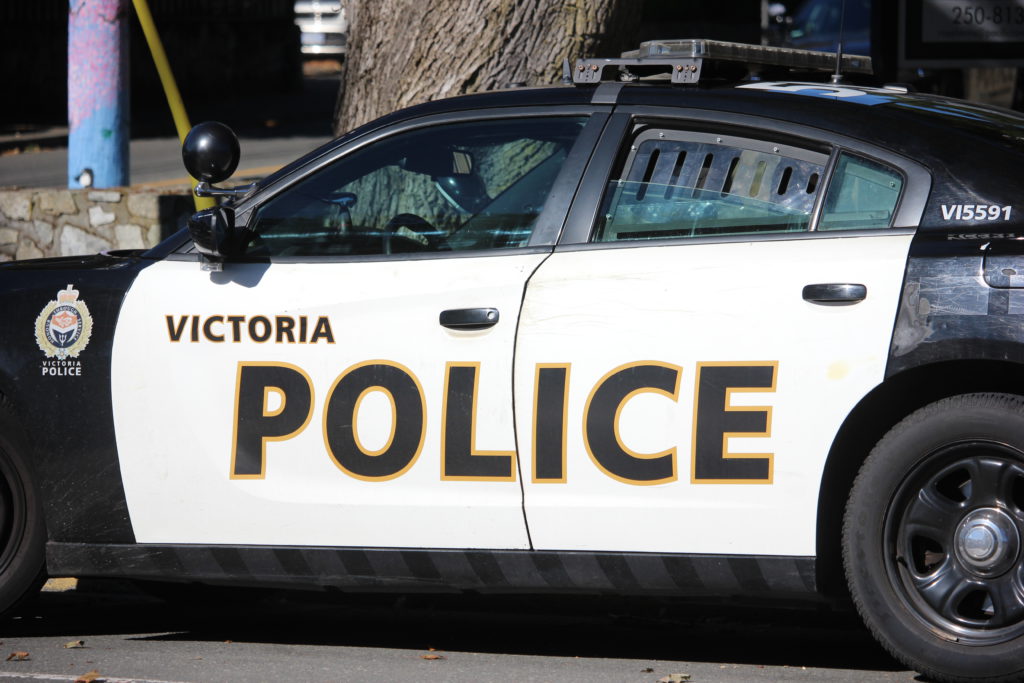 Victoria Police arrested a man this morning after a crime spree involving attempted carjackings and break and enters.
The spree began just before 10 a.m. this morning after a report that a man had broken into a suite in the 1800-block of Fern St. and stole several items.
Police say that while officers were on their way, the man had left and attempted to steal a car in the 1500-block of Pandora Avenue while armed with a knife.
VicPD outlines that after the man was unable to steal the car he then attempted to steal a scooter but was interrupted by a witness.
The man continued to the area of Stadacona Park in the 1400-block of Pandora Avenue and attempted to steal another vehicle, according to police. The man was said to have hit the vehicle several times while still brandishing the knife, however, couldn't get in and fled.
He then broke into a multi-unit residential building in the 1300-block of Stanley Ave. where he was located by police, according to VicPD. They say he attempted to flee after being told he was under arrest, however, officers were able to take him into custody shortly after.
VicPD says officers were able to locate the man soon after and arrest him.
The 33-year-old was taken to the VicPD station and police say he faces multiple recommended charges including robbery with a weapon and assault with a weapon.
None of the vehicle occupants were injured, according to VicPD.
Victoria Police are asking anyone with information about the incident to call the VicPD Report Desk at 250-995-7654 ext. 1 or call Greater Victoria Crime Stoppers at 1-800-222-8477.
READ MORE: Large snake corralled by Victoria police, owner sought