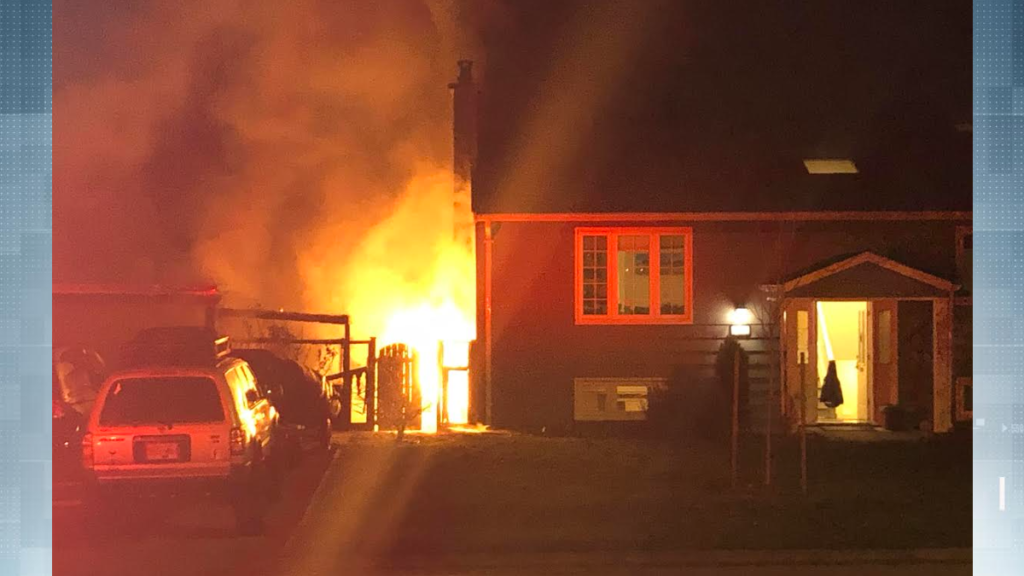 MARTIN WONG/PHOTO CONTRIBUTED
The Saanich Police Department has announced that a fire that took place on March 6 and caused damage to two residential homes has been deemed an act of arson.
The multi-home fire occurred in the 1700-block of Carnegie Crescent when two adjacent homes went up in flames, resulting in significant damages.
The damage from the fire was estimated to be approximately $355,000 and led to the displacement of occupants living in both residences.
One of the residences contained two units that had families living in them, while there was an additional family living in the second structure.
An ongoing investigation through the Saanich PD Major Crime Unit has determined that this fire was suspicious in nature and is being treated as arson.
Detectives are reaching out to the public and hoping to speak to anyone that they might not have talked to yet at this time that may have witnessed the event or have any information that could assist in the investigation.
Police note that this includes anyone who might have been driving in this area around the time of the fire and would have dashcam footage.
Police say that the fire was reported at 7:00 p.m. on March 6, focusing their attention on the area an hour prior to and after this time.
To speak to investigators, members of the public can call the Saanich Police Department at 250-475-4321 or submit an anonymous tip by calling the Greater Victoria Crime Stoppers at 1-800-222-8477.