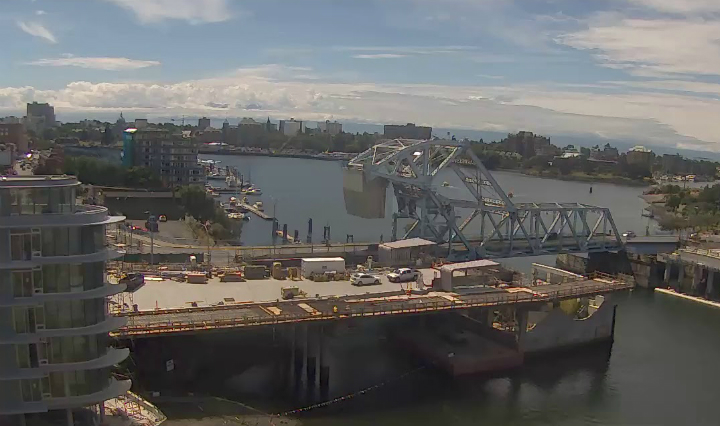 The City of Victoria said the Johnson Street Bridge will no longer be closed overnight Thursday due to a lack of availability of crews.
The bridge was set to be closed from 9 p.m. on Sept. 7 to 5 a.m. on Sept. 8 so old wooden piles could be taken away to make room for a large crane barge. The barge will be used during the installation of the new bridge.
According to the City of Victoria, the closure of the bridge will take place later in September.
The first shipment of steel for the new Johnson Street bridge arrived at the Point Hope Shipyard on Aug. 22. The final steel components left Shanghai at the end of August and are expected to arrive in late September. 
The new bridge is set to open in March 2018, nearly three years behind schedule.