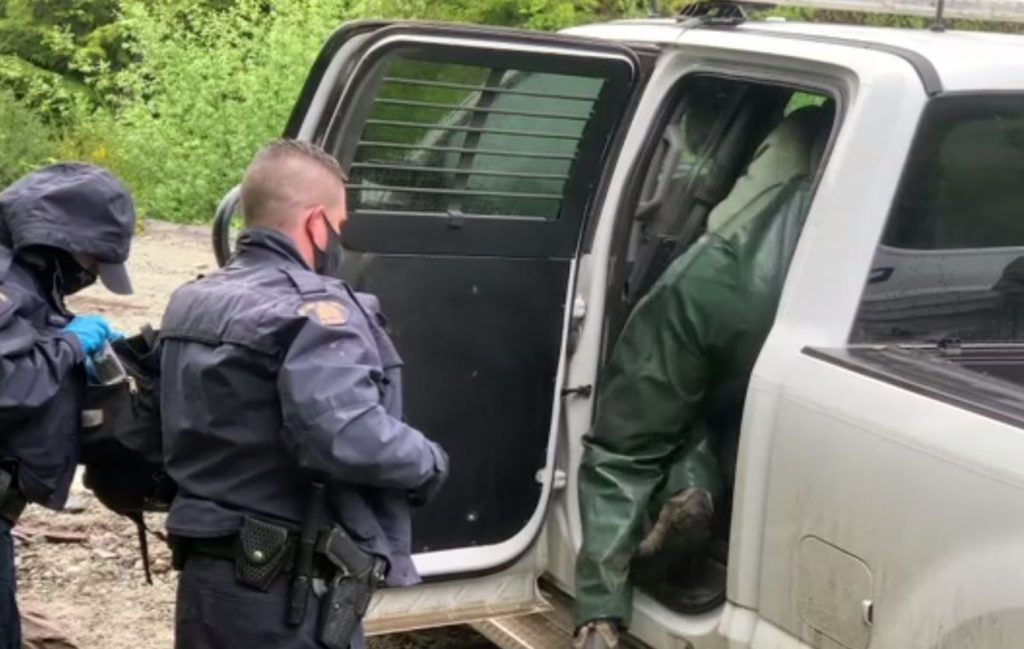 The Civilian Review and Complaints Commission for the RCMP will be investigating the Community-Industry Response Group (C-IRG) response at the Fairy Creek watershed, Wet'suwet'en traditional territory, and Salisbury Creek Forestry Road.
The investigation will be looking into the governance, structure, and operations of the C-IRG with a focus on authorities and accountability.
READ PREVIOUS: Police officer quits task force over concerns about RCMP tactics at Fairy Creek
The three sites being investigated are where the C-IRG was conducting injunctions.
the Cooper Creek Cedar Ltd injunction on Salisbury Creek Forestry Road;
the Coastal GasLink Ltd injunction on Wet'suwet'en traditional territory; and
the Teal Cedar Products Ltd injunction in the Fairy Creek watershed.
As the review goes on, it is possible additional sites may be added for the review.
READ PREVIOUS: Supporters of Wet'suwet'en hereditary chiefs rally against B.C. natural gas pipeline
According to a news release, the review will look at whether relevant policies, procedures, guidelines and training:
clearly define the authorities, roles and requirements
are consistent with applicable law and the Charter of Rights and Freedoms and
reflect previous recommendations by the CRCC and other good practices.
It will also conduct a comprehensive file review for the activities and operations.
"It should be noted that the systemic investigation will not investigate individual complaints or make determinations with respect to individual member conduct," the news release says. "In cases where member conduct is of serious concern, the matter will be forwarded to the Chairperson for consideration of further action."
At Fairy Creek, there had been a total of 1,188 arrests made as of Dec. 2, 2022, according to CBC.
For activists, the reasons behind the protests at Fairy Creek are as much about the environment, as it is Indigenous lands and title.
"We want to save the old-growth, we're here also for Indigenous land sovereignty. We are on unceded territory," one demonstrator told CHEK News in 2021.
2021's enforcement at Fairy Creek cost taxpayers more than $10 million dollars and was characterized by increasingly violent tactics, by both police and protestors.
-With files from CHEK's Kori Sidaway and CBC's Kathryn Marlow