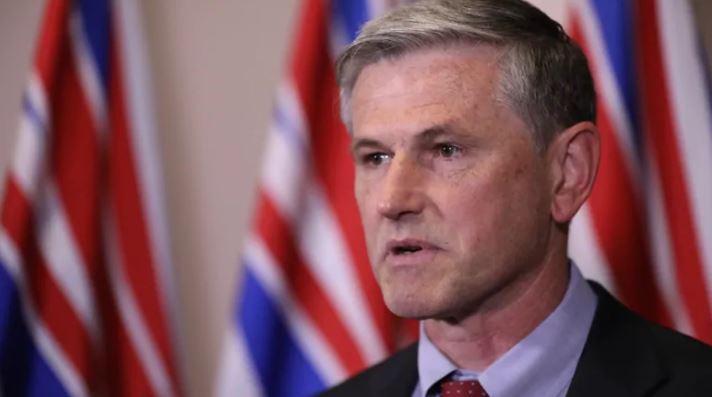 A byelection has been called in the Vancouver-Quilchena electoral district, to fill the seat left by former BC Liberals leader, Andrew Wilkinson.
Wilkinson stepped down from the seat on Feb. 17 to allow the new leader of the party, Kevin Falcon, a chance to win a seat in the legislature.
Premier @jjhorgan has called the byelection for Vancouver-Quilchena for April 30, 2022.
This will give new BC Liberal leader @KevinFalcon a chance to win a seat in the legislature.

— Rob Shaw (@RobShaw_BC) April 2, 2022
The byelection will be held on April 30.
Falcon was nominated as the leader of the party on Feb. 5, after Wilkinson stepped down due to the results of the 2020 provincial election.
The BC NDP candidate for the byelection will be Jeanette Ashe, chair of the political science department at Douglas College.
Side note: Jeanette Ashe is the wife of Vancouver mayor @kennedystewart

— Rob Shaw (@RobShaw_BC) April 2, 2022
The BC Greens have announced Wendy Hayko, an emergency management expert, as their candidate.
We're excited to announce our candidate for the Vancouver-Quilchena by-election, Wendy Hayko! Wendy is an emergency management expert with a focus on recovery from fires, floods and epidemics, with a diversity of experience. Learn more & support Wendy: https://t.co/pbx0sSfKy3 pic.twitter.com/HkN2rsOafd

— BC Green Party (@BCGreens) March 31, 2022
According to Elections BC, all eligible voters in the riding will be able to vote at the Vancouver-Quilchena district electoral office during office hours from now until 4 p.m. on April 30.
Advance voting will be available from Friday, April 22 to Wednesday, April 27.
Before advance voting starts Elections BC will send a Where to Vote card to every registered voter in Vancouver-Quilchena, showing their voting places for advance voting and Election Day.
Or, voters can vote by mail by registering at the Elections BC website or by calling 1-800-661-8683.
READ MORE: Kevin Falcon to be next leader of BC Liberal Party