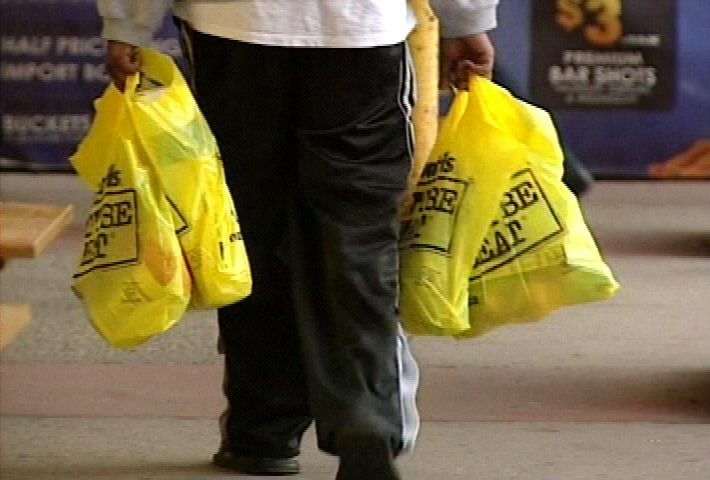 The province wants British Columbians to weigh in on its plan to reduce the use of single-use plastics — the next step in its CleanBC plan.
The survey is open until June 21 and there are options for individuals, businesses, Indigenous communities and government, or industry to provide feedback.
"British Columbians use and throw out billions of single-use items every year," CleanBC's Plastics Action Plan says. "Many single-use items are difficult or inconvenient to recycle as they are too small or made of plastic that is hard to collect or has little value. Almost all of the 12 most collected items from beach cleanups in B.C. are single-use and plastic items."
According to the plan's timeline, the goal is for the first phase of the proposed waste prevention regulation to come into effect in December 2023, followed by the second phase in 2024.
The first phase includes a ban on plastic bags, a fee for paper or reusable bags at checkout and only having disposable food-service accessories by request.
Paper bags would be required to be a minimum of 40 per cent recycled material, and reusable bags would have to be designed to be used at least 100 times.
Disposable foodservice accessories include straws, cutlery, stir sticks, condiment packets, napkins, cold cup lids, cup sleeves, and food or beverage trays.
The second phase would include bans on problematic plastic foodservice packaging, and oxo-degradable plastic.
The packaging the province includes in the "problematic plastic foodservice packaging" category includes containers, bowls, plates, trays, cartons, film wrap, and cups made from polystyrene foam, PVC and compostable plastic.
The goal is to move B.C. to a circular economy, which B.C. outline in a graphic.
Graphic courtesy of CleanBC's Plastics Action Plan
The B.C. government invested $10 million in the 2022 budget to support B.C. companies to come up with ways to reduce plastic use and make better use of recycled plastic.
"Today, the Province has taken a necessary step forward on our pathway to a circular economy. This announcement comes on the heels of Victoria's unanimous decision to shift our community to the everyday use of reusable cups and containers," Victoria Mayor Lisa Helps said in a news release. "Safeguarding our natural environment requires action at every level of government, and we are committed to continue working alongside the Province in reducing waste."
READ MORE: Fees for checkout bags to be implemented in Sooke next month