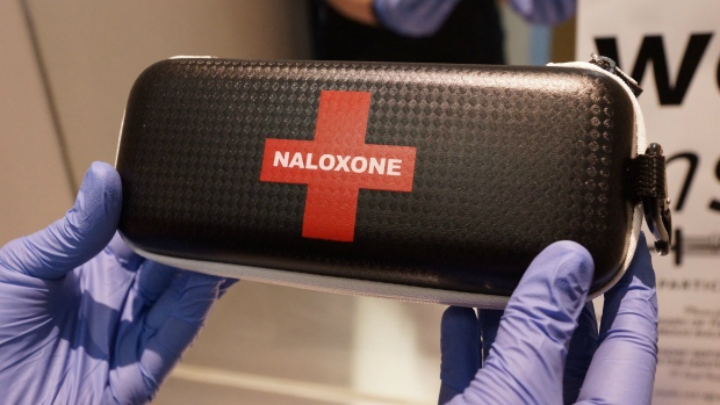 The B.C. government is investing in creating more access to overdose prevention, treatment and supports for residents.
On Monday, the government announced it would be allocating $10.5 million in funding towards overdose prevention in an effort to "accelerate" its response to the ongoing crisis.
"There have been devastating consequences for people who use substances during dual public health emergencies," said Judy Darcy, Minister of Mental Health and Addictions. "Last month saw a record number of lives lost to overdose – all the more heart-breaking since before COVID-19, we had managed to bring deaths down for the first time."
In part due to the ongoing COVID-19 crisis, Darcy suggests the illicit drug supply is "more toxic than ever." The B.C. government hopes that the funding can connect more people to life-saving prevention and treatment services and supports in order to minimize the deaths caused by overdoses.
June marked the deadliest month on record for overdoses with 175 suspected illicit drug toxicity deaths – the second straight month that B.C. reported a record number. When adding in the rest of 2020 so far, the number averages out to four deaths per day as a result of illicit drug overdoses.
The B.C. government says the $10.5 million in funding will scale up overdose prevention services, expand access to safe prescription alternatives to separate people from toxic street drugs and add new outreach teams to help prevent overdoses while connecting more people to treatment and recovery options.
According to a press release, 17 new supervised consumption sites and 12 new inhalation services will be established in communities hit the hardest by the overdose crisis. These locations are aimed at reducing the number of people using alone.
In the past few months, Victoria has been one of the communities across the province that has seen the most deaths from overdoses along with Vancouver and Surrey.
The government is also looking at expanding access to safe prescription alternatives for anyone at high risk of overdoses.
More nurses will be added in communities to conduct patient assessments – allowing prescribers, pharmacists and care teams to help more people get the medications needed, says the government. The Province outlines that 42 new full-time registered nurses, psychiatric nurses, social workers, and peer support workers will be added to outreach teams.
"Working in groups of three, these workers will help connect people with substance-use challenges, including those who use drugs alone, to treatment, recovery and services that best suit their needs. In addition, these teams will be vital in bringing services to people who may be unable to access services as a result of COVID-19," reads a statement from the government.
Efforts from these new outreach teams will be culturally safe and trauma-informed, according to the government.
"These measures are a huge step in the right direction towards supporting people who use drugs, including the many clients that we serve," said Katrina Jensen, executive director, AVI Health and Community Services. "This will make a significant difference in enhancing overdose prevention services and increasing access to safe supply, which in turn will help support more people during this challenging time."
The new prevention support is part of B.C.'s A Pathway to Hope plan.