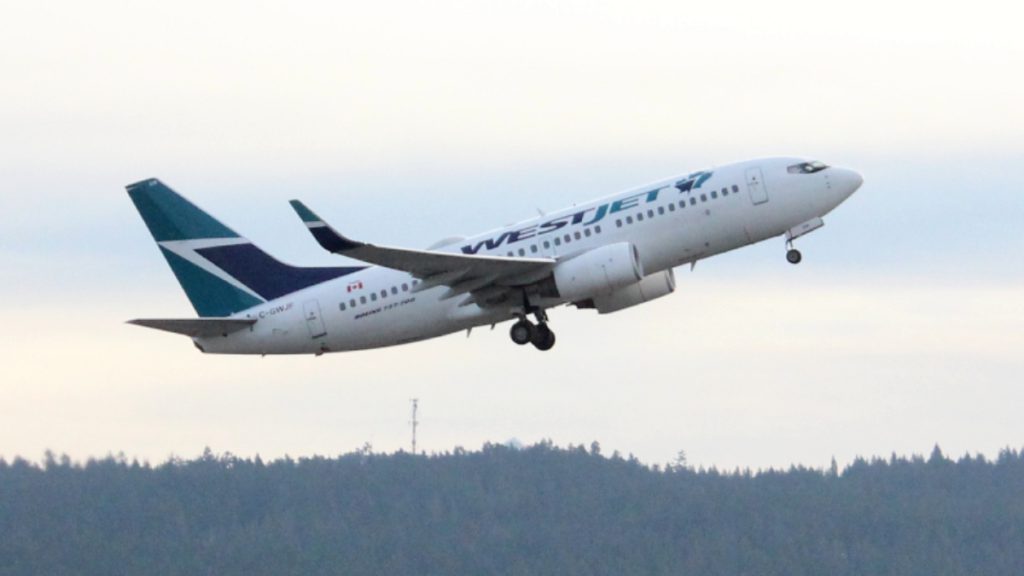 Nicholas Pescod/CHEK News
Those looking to fly from Victoria to Edmonton will soon have the option to do so with one of Canada's largest airlines.
WestJet has released its domestic and transborder schedule for July 5 to August 4, which shows that the airline intends to restore its Victoria-Edmonton service. The resumption is part of WestJet's plans to restore 22 previously suspended routes, according to their website.
The Calgary-based has also increased frequency on all Vancouver Island routes that they are currently operating.
WestJet had removed six Vancouver Island routes from its schedule, including the Victoria-Edmonton route earlier this year as a result of falling demand due to COVID-19. Routes that remain suspended include; Vancouver-Comox, Vancouver-Nanaimo, Kelowna-Victoria, Edmonton-Comox, and Toronto-Victoria.
RELATED: WestJet extends temporary suspension of multiple flights to Vancouver Island
RELATED: WestJet temporarily removes various flights to Vancouver Island
Additionally, WestJet is also planning to operate trans-border service between Vancouver International Airport and Las Vegas's McCarran International Airport starting July 5. The airline has been operating daily flights between Vancouver and Los Angeles, but plans to reduce that service to four-times-weekly, beginning July 5.
Canada and the United States have temporarily suspended non-essential travel across their shared border until
WestJet's Vancouver Island frequency schedule July 5 to August 4.
– Comox-Calgary 6x weekly
– Nanaimo-Calgary 6x weekly
– Victoria-Vancouver 2x daily
– Victoria-Calgary 2x daily
– Victoria-Edmonton 6x weekly