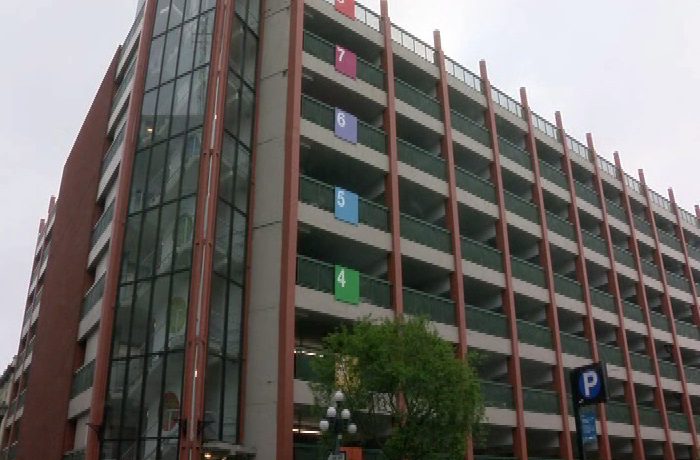 A parkade with hundreds of parking spaces in downtown Victoria is closing for a few days as crews complete repairs, according to the city.
The City of Victoria says the Yates Street Parkade will be closed starting the evening of Sunday, Oct. 22, until Tuesday, Oct. 24. It says there will also be a partial first-floor closure on Oct. 25, but access to all other floors will be open.
The city, in a tweet Tuesday, says crews will be "repaving for required repairs."
The eight-storey parkade, also called the Bastion Square Parkade, is located at 575 Yates St. and has about 360 spaces. It's one of five parkades operated by the city. 
Drivers can instead use the Broughton, Johnson, View Street and Centennial Square parkades while the one on Yates Street is closed.
"Thanks for your patience while work is underway," added the city.
The city introduced a pay-by-space system at downtown parkades in 2021, and on May 1, downtown parking rates increased. All five parkades cost $2.50 an hour, and most cost $15 a day, except for the Broughton parkade, which costs $12.50 daily, and the Yates parkade, which costs $17.50 daily.
READ MAY STORY: Victoria downtown revitalization using parking fees plan in full swing
🕧 Sun Oct. 22-Tue Oct. 24
🅿️ Yates Street Parkade closed
🚧 Repaving for required repairs
🚘 Nearby parkades available: Broughton, Johnson, View Street and Centennial Square

Thanks for your patience while work is underway.#yyjtraffic pic.twitter.com/TdhZbsUz1L

— City of Victoria (@CityOfVictoria) October 17, 2023