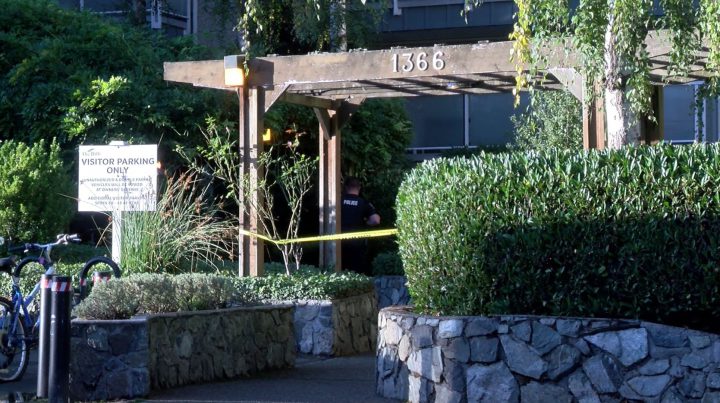 Victoria police have arrested one man after a standoff Wednesday on Hillside Avenue that lasted just over eight hours.
Just before 3 p.m., Victoria police investigators went to a suite in an apartment building in the 1300 block of Hillside Avenue to try to find two people wanted on arrest warrants.
When they arrived, officers identified one of the individuals was in the suite. Police said he was a Victoria man wanted on a Canada-wide parole revocation warrant.
According to Victoria police, the man refused to come to the door when police asked. At that time, officers also believed the second person was in the suite.
Victoria police said since the man refused to come out, the Greater Victoria Emergency Response Team (GVERT) was called to the scene "out of an abundance of caution." Crisis negotiators then tried several times to contact someone inside the suite. They were unsuccessful.
Victoria police then used different measures to bring someone out of the suite. The Victoria man gave himself up to the officers and was taken into custody just after 11 p.m. Officers searched the suite for the second person but did not find them inside.
Investigators believe that the second person was not inside the suite during the barricade incident. Officers are now searching for that person.
No one was injured during the incident but some suites were evacuated before the man was brought out of the suite. The Victoria man remains in custody on the warrant.