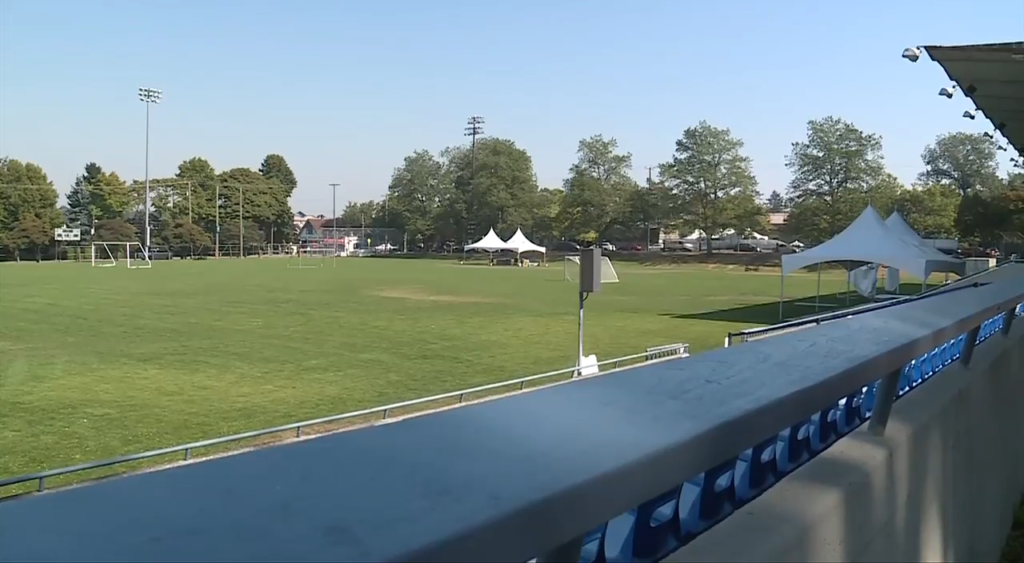 A proposal to allow off-leash dogs at a trio of Victoria green spaces will be put on hold after council voted to have a more comprehensive discussion on the matter next year.
Council had been mulling three motions to allow off-leash dogs in Royal Athletic Park, the grass at Chambers Street at Pandora Avenue and Brooke Street Park in Fairfield.
The Royal Athletic Park proposal was brought forward by the North Park Neighbourhood Association, a group that called it ideal for dog owners because of its closeness to the downtown core, which has no designated off-leash parks.
But the proposal sparked outrage by sports organizations that use the park, including the Victoria Harbourcats, which said it was not consulted by city staff.
On Wednesday, Victoria Mayor Lisa Helps put forward a motion to city council to postpone the overall discussion around dogs in parks until 2023.
Helps said the deferral would allow parks staff to focus on the projects and priorities council has given them in the 2022 budget.
"Having a strategic level kind of governance-based discussion in 2023 makes way more sense than one after another in 2022," says Helps.
Council voted overwhelmingly in favour of delaying the discussion until after this year's election, with the lone opposition vote coming from Coun. Ben Isitt.