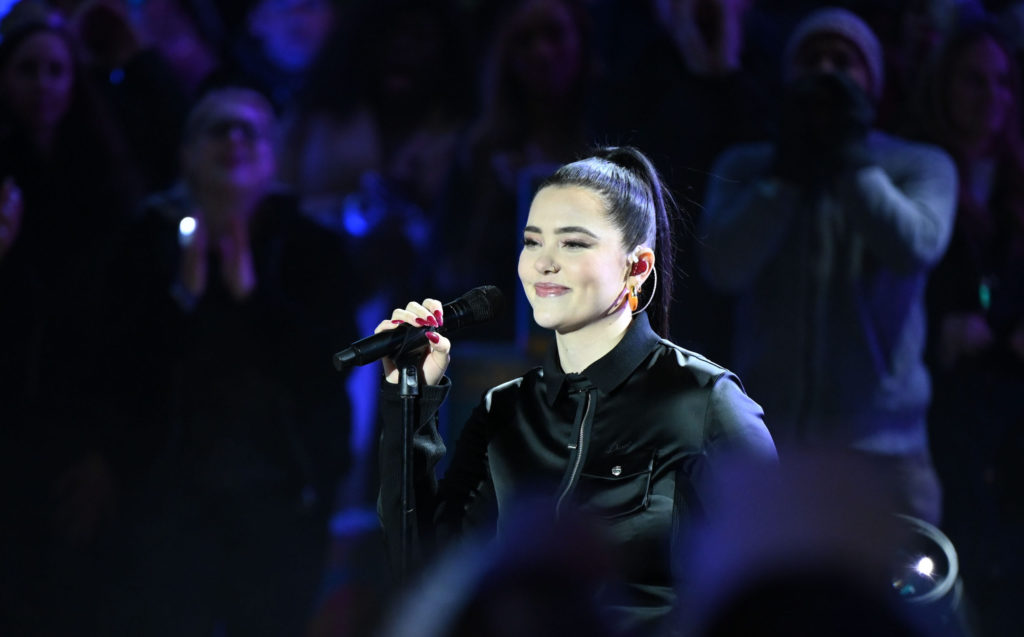 Vancouver Island's own Lauren Spencer-Smith has made her directorial debut, releasing the new music video for her song "Sad Forever" amid a global headlining tour.
The singer-songwriter and "American Idol" alum, 20, from Nanaimo, directed the video alongside Henry Arres, and it premiered on her YouTube channel on Oct. 12.
"In the official video, viewers see Lauren grappling with complex emotions behind the scenes of a busy and successful life," says Universal Music Canada in a news release.
"Lauren — known for her songwriting prowess and powerhouse vocals  — uses the depth and range of her voice to advocate for checking in on your mental health and encourages fans to recognize how they feel beneath the surface."
The song is from Spencer-Smith's debut studio album, "Mirrors," which she's currently promoting via a 42-city global headlining tour, according to Universal Music.
The only concert in B.C. was on Aug. 17 in Vancouver. It was the final stop on the North American leg, before shows in Europe, Australia and New Zealand.
The tour wraps up on Nov. 4 in Auckland, NZ.
"A story of reflection"
Spencer-Smith says the album title "Mirror" comes from the one thing in her life that's seen her in every emotion — her bedroom and bathroom mirror.
"I've been working on this album for years," she said. "It has been with me through so much in my life, the highs and the lows, and it means more to me than I can put into words. It tells a story of reflection, healing and growth."
Spencer-Smith is a JUNO nominee. Earlier this year, she racked up two nominations, including for Artist of the Year and TikTok Fan Choice. 
Her self-released single from 2021, Fingers Crossed, which she wrote, charted in numerous countries, including the U.S., U.K. and her home country, where it peaked at number eight on the Canadian Hot 100.
"It just became a trend. I've never had something like that blow up on the internet before," Spencer-Smith told CHEK News in 2022.
That was after she appeared as a contestant on the 18th season of "Idol" in 2020, placing in the top 20. She's also performed on "The Tonight Show Starring Jimmy Fallon," the "2022 MTV VMAs" and "Dick Clark's New Year's Rockin' Eve."
In a previous interview, Spencer-Smith said she was grateful to all the people on Vancouver Island for their continued support.
WATCH: