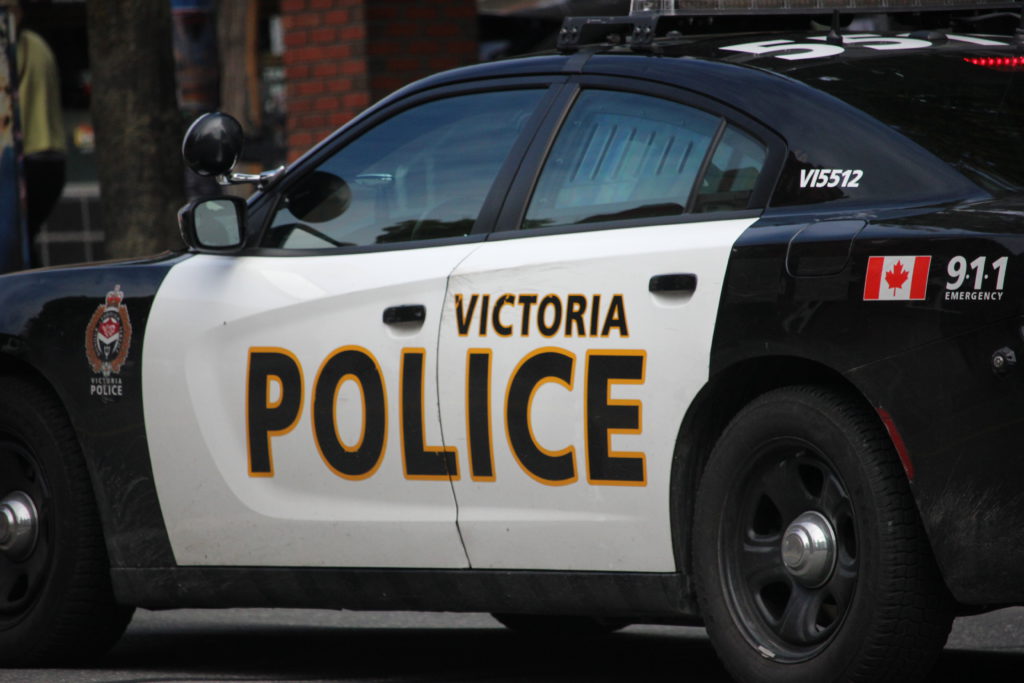 Two suspects were arrested at gunpoint after a man was shot at a multi-unit temporary housing facility on Douglas Street near downtown Victoria Friday morning.
Officers were called to the housing facility in the 3000-block of Douglas Street at around 5:40 a.m.
When they arrived they found a victim being treated for a non-life threatening but "potentially life-altering" gunshot wound to a lower limb. He was transported to hospital by paramedics.
The building was partially evacuated as officers contained the area and the Greater Victoria Emergency Reponse Team was called in.
Patrol officers then identified two suspects nearby a short while later and because they were potentially armed in a "well-populated location," they took the pair into custody at gunpoint and they were transported to VicPD holding cells.
The Victoria Police Major Crime Unit is investigating the incident and asking anyone with information to call them at 250-995-7654 extension 1.