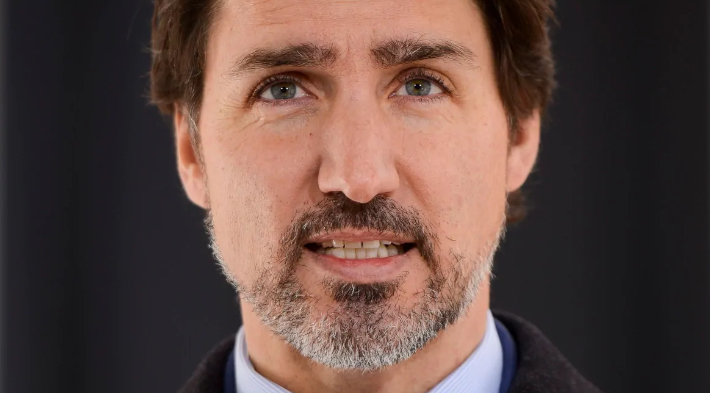 Prime Minister Justin Trudeau announced that the government will be changing the parameters of the wage subsidy program in order to assist more businesses across Canada.
During his national address to Canadians on Wednesday, Trudeau revealed that the federal government now only required a 15 percent revenue decrease in the month of March for businesses to be eligible for the Canada Emergency Wage Subsidy. This is changed from the previous requirement of a 30 percent loss, when comparing revenue in the month this year to the month in the previous year.
"Since we announced the Canada Emergency Wage Subsidy, we've had a number of conversations with stakeholders and workers, who have provided us with valuable feedback and helped us refine what we've put forward," said Trudeau during a press conference from Rideau Cottage in Ottawa. "We want to make these emergency measures as effective and inclusive as we can, so we're listening and making adjustments along the way."
The wage subsidy is available to all businesses in Canada that meet the guidelines and will cover up to 75 percent of employee salaries on the first $58,700. On Wednesday, Trudeau said that due to the COVID-19 crisis impacting a large number of businesses for only half the month of March, many didn't see a loss of 30 percent in revenue and therefore didn't qualify for the subsidy based on the original parameters.
"We recognize that this could be an issue for non-profits, fast-growing companies like startups and new businesses," said Trudeau.
In an effort to make the rules more flexible, Trudeau announced that companies now have the option to use January and February of this year as reference points to show a 30 percent revenue loss.
Trudeau also acknowledged charities, which face a different set of challenges. Charities and not-for-profits will now have the choice to include or exclude government funding when it comes to calculating loss, according to the Prime Minister.
"Our government understands that not all businesses operate the same way and that's why we are making changes to include as many of you as possible," said Trudeau. "We will keep listening, but we really hope that you will use this help from your country and your fellow citizens to rehire and pay your workers."
For those businesses that qualify, the wage subsidy will provide $847 per week for each employee and be retroactive to March 15.
As for a timeline, Trudeau didn't give any definitive dates for when money will start flowing to businesses, but did suggest that Cabinet was meeting later on Wednesday in order to discuss the next steps.
"I know many of you are anxious to see this subsidy delivered. We are calling on the opposition to bring the House back and pass legislation so that you can get the support you need as soon as possible," said Trudeau.
Along with the changes outlined to the Canada Emergency Wage Subsidy program, Trudeau announced some changes to the Canada Summer Jobs program in an effort to benefit students.
The federal government will be providing CSJ employers a subsidy of up to 100% to cover the cost of hiring students. Trudeau said that the timeframe of hiring will also be extended into the winter and businesses are able to hire students part time as well.
"Today, we are taking a step in the right direction to help young people find work during this difficult time, but I want to be clear, we will be doing more," added Trudeau. "Just like we will do more for those who need help but are not eligible to receive the benefits that we've announced so far."
Following up a message about critical supplies from yesterday, Trudeau added during his address that Canada received 500,000 masks from 3M overnight and will be distributing them across the country.