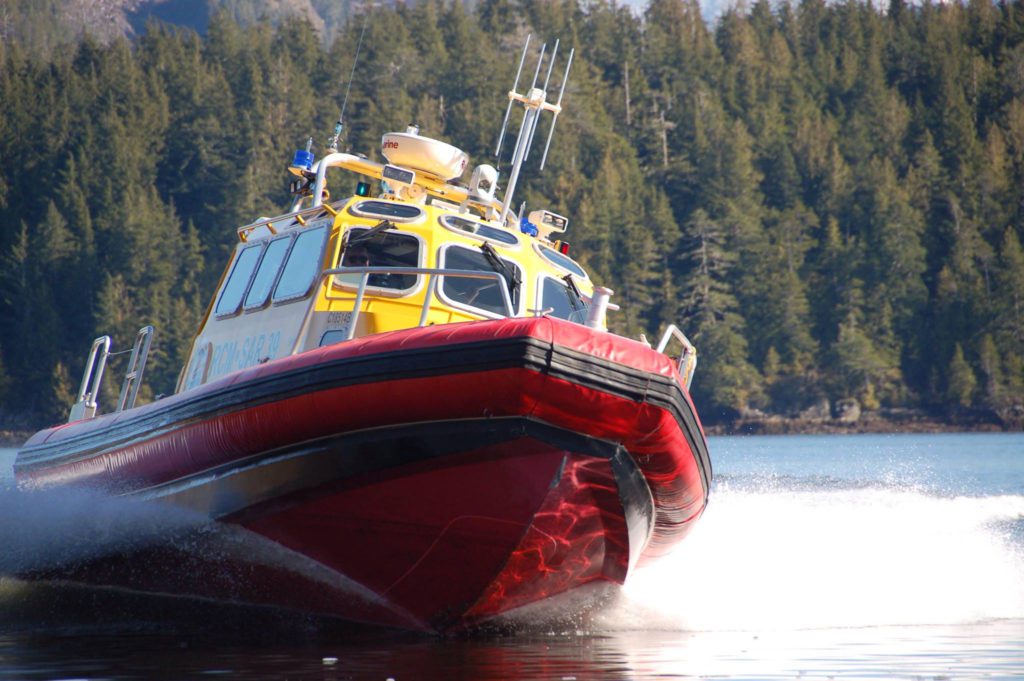 Port Alberni RCM SAR/Facebook
Three people were taken to hospital with injuries Saturday night after their 24-foot boat crashed on the west side of Alberni Inlet.
The Port Alberni Royal Canadian Marine Search and Rescue Station (RCM SAR) responded to the scene and says the call came in around 9:30 p.m. 
RCM SAR says the person operating the boat made a "navigational error" and ran the boat with speed into the shore, rolling the cabin cruiser about 15 kilometres from Port Alberni's harbour.
A responding SAR member says remarkably, the injuries of the two men and one woman were minor despite the boat suffering severe damage.
Ian Arklie, treasurer and coxswain of the Port Alberni RCM SAR society, was on scene and told CHEK News that injuries included a broken nose and "a goose egg on someone's head."
Arklie says SAR transported the trio, who live in Lantzville and Parksville, to the harbour before paramedics transported them to hospital.
Crews anchored the boat to shore, and agencies are monitoring the scene in case any pollution response is needed, according to Arklie.
PAFD responding to Harbour Quay to assist in transferring multiple patients from the Port Alberni RCMSAR vessel to BCEHS after a pleasure craft collision. Please avoid the area. #portalberni

— Port Alberni Fire (@portalbernifire) September 4, 2022