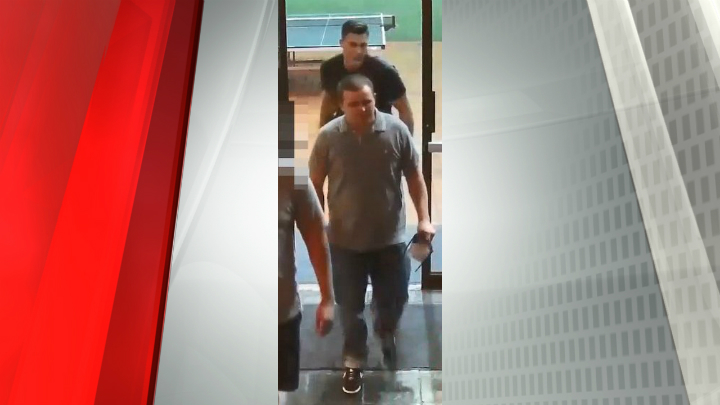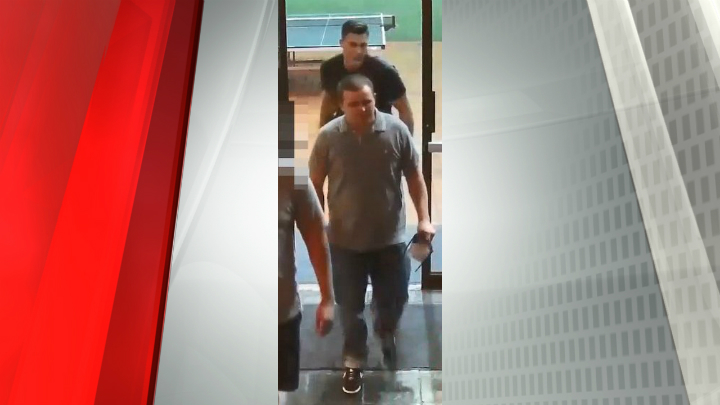 Two suspects in an Aug. 21 alleged assault are seen on surveillance footage.
Victoria police have released surveillance camera footage of two suspects wanted in an alleged downtown assault that sent two men to hospital.
Police said shortly before 11 p.m. on Aug. 21, there was an altercation between four men at the corner of View and Douglas streets. Two of the men received non-life threatening injuries and were taken to a hospital. The two suspects allegedly fled the scene prior to police arrival.
VicPD said it is believed that the two suspects spontaneously assaulted the victims.
One of the suspects is described as a white man in his mid-to-late 20s, average height with an average to heavy build. He has very short dark hair, was clean shaven, and was wearing a grey baseball hat, blue jeans and white shoes.
The other suspect is described as a white man in his mid-to-late 20s, tall, with a strong build and short brown hair. He was clean shaven and was wearing a blue T-shirt with white jeans. Police said the man had a dark duffel bag slung over his left shoulder and was holding a white plastic bag in his band.
The video of the suspects is below. Anyone who knows the identity of the two men or has information about the incident is asked to call Victoria police at 250-995-7654 or Crime Stoppers at 1-800-222-8477.