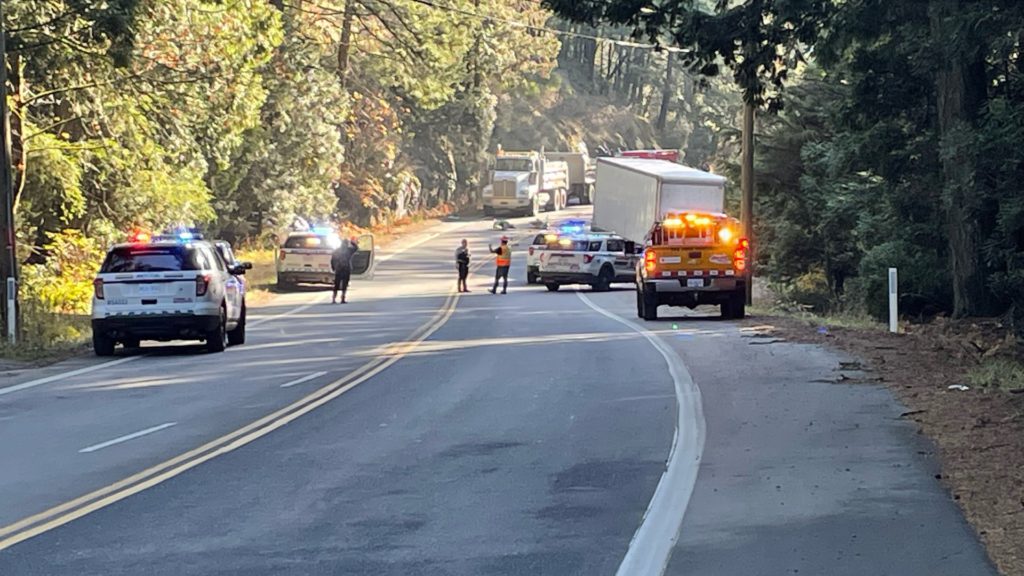 One woman was taken to hospital after the driver of a cube truck veered into oncoming traffic and collided with her vehicle, according to West Shore RCMP.
Around 11:30 a.m., West Shore RCMP were called about a head-on collision between a cube truck and a Mazda CX5 near the 3800-block of Sooke Road.
Police shut the road in both directions while emergency crews responded.
After investigating, police determined the driver of the cube truck went into oncoming traffic and hit the Mazda.
The driver of the Mazda was a 56-year-old woman, and she was taken to hospital to be assessed for serious, but not-life-threatening, injuries.
She was the only occupant of her vehicle.
"The collision is still under investigation and police are working to determine why the driver of the cube truck veered into the oncoming lane," West Shore RCMP said in a news release. "Thus far, police have ruled out impairment as a cause."
The road re-opened to traffic in both directions around 2 p.m.
✅ CLEAR – #BCHwy14 OPEN after a vehicle incident between Kangaroo Rd and Humpback Rd. west of #LangfordBC. Expect delays in the area. #VanIsle

— DriveBC (@DriveBC) November 24, 2022