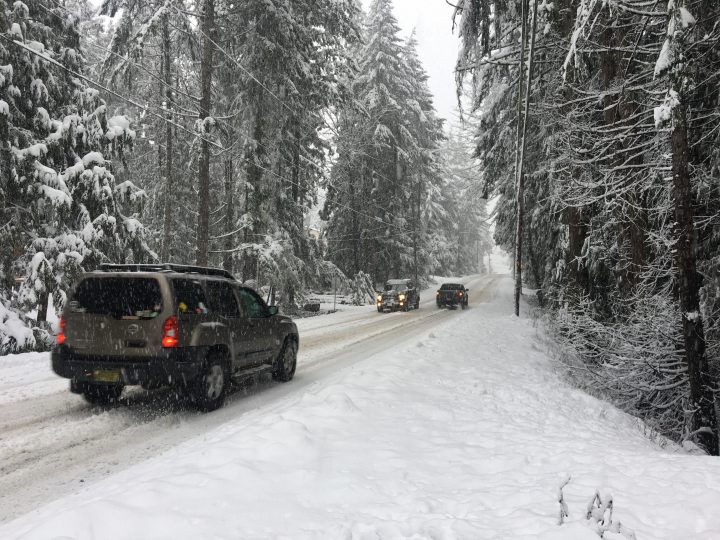 Environment Canada issued an alert for parts of Vancouver Island to brace for up to 10 centimetres of snow Wednesday.
The special weather statement was issued early Wednesday for Greater Victoria, east and inland Vancouver Island.
Environment Canada says snow is forecast in the morning but turning to rain during the day.
A developing low system will allow snow to be more intense in the evening and into Thursday morning.
Amounts of snow range from two to five centimetres along the coast, while inland areas could get up to 10 cm.
There is a possibility of freezing rain with the changeover from snow and residents are advised roads and walkways will become hazardous.
For the west coast of the island, Environment Canada predicts some snow but mostly rain, with up to 20 millimetres forecast for Tofino.
The rain is expected to continue Thursday.
Meanwhile, northern regions of the Island are expected to have mostly rain, but wet snow is forecast for inland regions.
Environment Canada says there could be as much as five centimetres of snow for the north Island region.