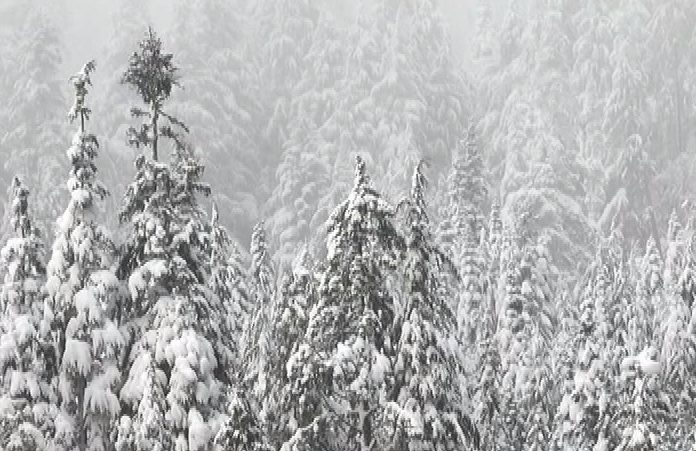 Twenty years after he survived being buried in a deadly avalanche in British Columbia's backcountry, Ken Wylie is urging people to be cautious and aware while dealing with a similarly unstable snowpack this year.
"Just accept this is a challenging season and make plans around that," he said from his Mill Bay home on Vancouver Island.
"And stick to the plans that you make around that. Don't let those plans erode as you kind of tickle the snowpack to ever-increasing steepness."
Wylie was one of 13 caught in the avalanche in January 2003 north of Revelstoke, B.C. Seven people died.
Experts have compared this year's snowpack, with a weak layer of sugar-like crystals buried near the bottom, to that of 2003, when avalanches in Western Canada killed 29 people, most of them in B.C.
Five people have died in three B.C. avalanches so far this January.
Avalanche Canada, a forecasting, training and safety agency, says the layers are deep enough that people are less likely to see clues of instability but there remains a serious potential for large, human-triggered avalanches.
Wylie, who was an apprentice guide in 2003, said he shoulders some responsibility for what happened during that trip, including by not listening to a group member who he said was uncomfortable with the situation prior to the avalanche.
"That accountability has brought healing, right? I don't have anything to defend or be upset about. I'm no longer the person I was that was making those decisions and choices," he said.
"I had a maturing that was required and unfortunately it took tragedy to underpin that maturing."
Wylie now offers training in risk management to help others see risks, speak up in challenging situations and make better choices.
He said people in the backcountry need to speak up if they see others in their group taking risks.
"I think that we individually, we don't want to be the killjoy," he said.
"But we're in a position as a member of a group where we're exposed to consequence, and I think it's easy to forget that."
Still, he worries that the longer B.C.'s snowpack stays the way it is, the harder it is going to be for people to make those safer choices.
RELATED: Two killed, two hurt in latest deadly avalanche in B.C.'s backcountry
"We're fundamentally impatient and we live in a society that we're constantly used to gratifying our desires instantly," he said.
"So, yeah, my opinion is that the longer this goes on, the harder it is going to be for people to make conservative choices."
Pascal Haegeli, an avalanche safety researcher at Simon Fraser University in Burnaby, B.C., said he expects the weakness in the snowpack to be around for the rest of the season.
Because of how deeply buried the weak layer is, it's unlikely to see the kind of warmer temperatures required to help snow pack more closely together, he said.
Haegeli said the extreme weather that comes with climate change is making snowpack conditions less predictable, something those who use the backcountry will have to get accustomed to when planning trips.
"It makes it harder for people who go into the backcountry to rely on their past experience to make decisions," he said.
Avalanche Canada is reminding anyone going out to the backcountry to always check the avalanche forecast, have the essential rescue gear and be trained on how to use it.
This report by The Canadian Press was first published Jan. 25, 2023.