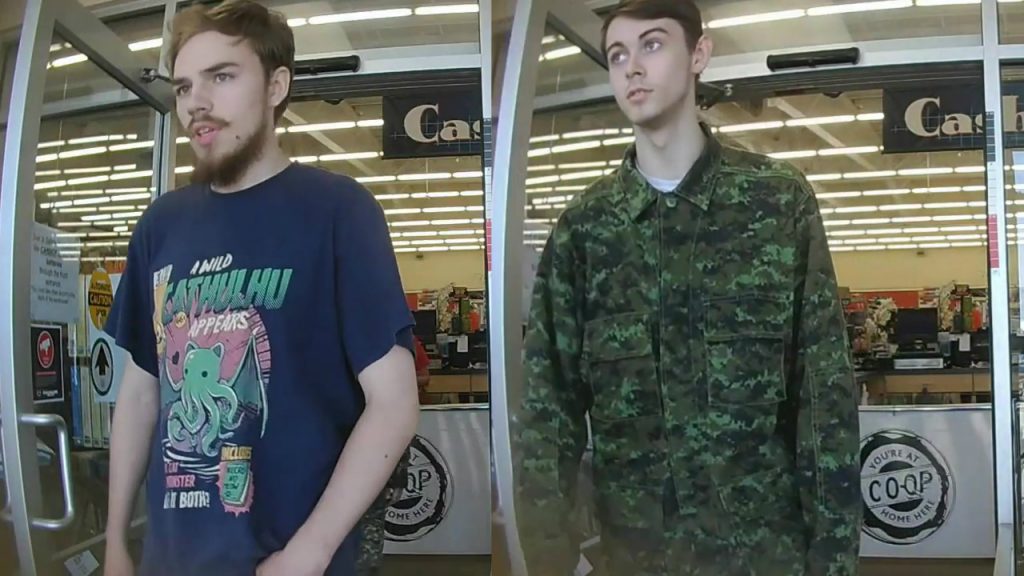 Ontario Provincial Police say are investigating a possible sighting in the northeastern community of Kapuskasing of the two Port Alberni men wanted in connection with three deaths in northern B.C.
Police say someone reported seeing two men who looked similar to Bryer Schmegelsky, 18, and Kam McLeod, 19. The report indicated a suspicious white vehicle drove through a construction zone on Highway 11 in Kapuskasing around 10:30 a.m.
The sighting has not been confirmed.
There was also an unconfirmed sighting in Iron Bridge, Ont. earlier this week.
Schmegelsky and McLeod are charged with second-degree murder in the death of University of British Columbia professor Leonard Dyck near Dease Lake in northern B.C. His body was found on July 19.
Police also consider them suspects in the fatal shootings of Australian Lucas Fowler and his American girlfriend Chynna Deese, whose bodies were found on the Alaska Highway near Liard Hot Springs, B.C. four days before Dyck was discovered deceased.
The last confirmed sighting of the pair was in Gillam, Man. before the RAV 4 the suspects were seen travelling in was discovered burned out near the community on July 22, 2019. Prior to the last sighting, they were seen in Cold Lake, Alta. and Meadow Lake, Sask.
RCMP in Manitoba announced Wednesday they are scaling back their search for Schmegelsky and McLeod in Gillam. Manitoba Assistant Commissioner Jane MacLatchy said Mounties searched more than 11,000 square kilometres of wilderness, canvassed every home and searched every building in the area.
Anyone who sees the suspect is asked not to approach them but phone police immediatly.
With files from The Canadian Press and CBC