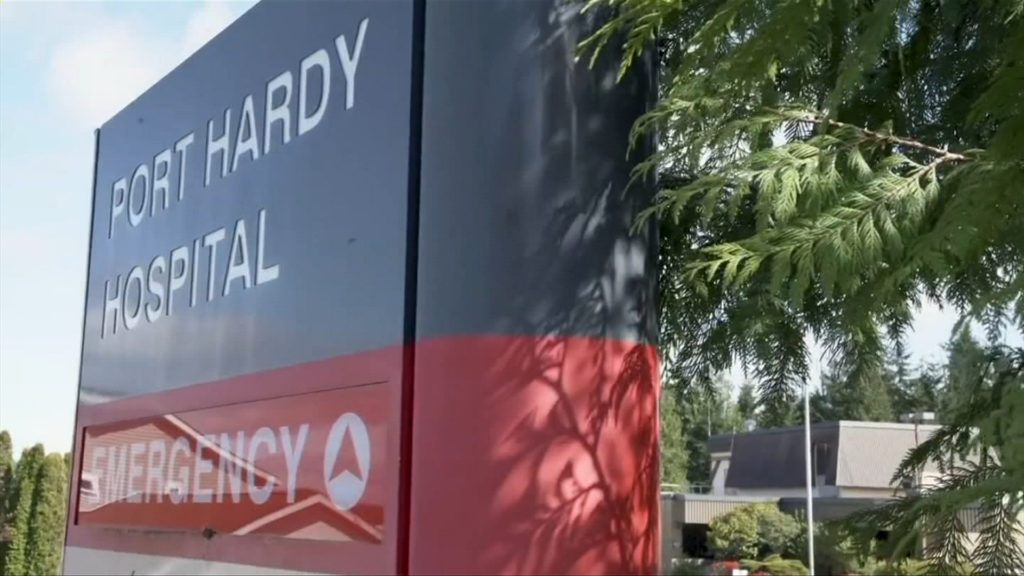 After being closed overnight over the weekend, the Port Hardy Emergency Department will be closed for 26 hours.
From 5 a.m. Nov. 21 to 7 a.m. on Nov. 22 the emergency department will be temporarily closed, according to Island Health.
During the closure, other in patient procedures will continue as normal.
If possible, anyone experiencing a medical emergency should proceed to the Port McNeill Hospital, or call 911 where there are protocols in place to ensure patients are brought to the correct hospital.
Calling 811 is available 24/7 to speak with a nurse practitioner if someone is uncertain if they are facing a medical emergency.
The Port Hardy Primary Health Care Centre/A'ekaḵila'as will be open for walk-ins from 4 p.m. to 8 p.m. on Nov. 21.
"Island Health acknowledges this is not an ideal situation for the community and we sincerely apologize for any inconvenience experienced by this temporary service interruption," Island Health said in an email statement.
The Port Hardy Hospital Emergency Department has recently faced a string of closures due to doctor or nursing shortages.
Island Health says progress has been made on attracting doctors to the hospital, but is now working to secure enough nurses.
READ MORE: 'They're burnt out': Nurse shortage a challenge for Port Hardy hospital
"Island Health continues to undertake local, national and international recruitment campaigns focused on attracting staff to the region, and this work is ongoing," it added in a statement.
"Despite the success in securing physician coverage and many other professional and support staff, it is expected the ongoing national nursing shortage will persist, impacting service interruptions."