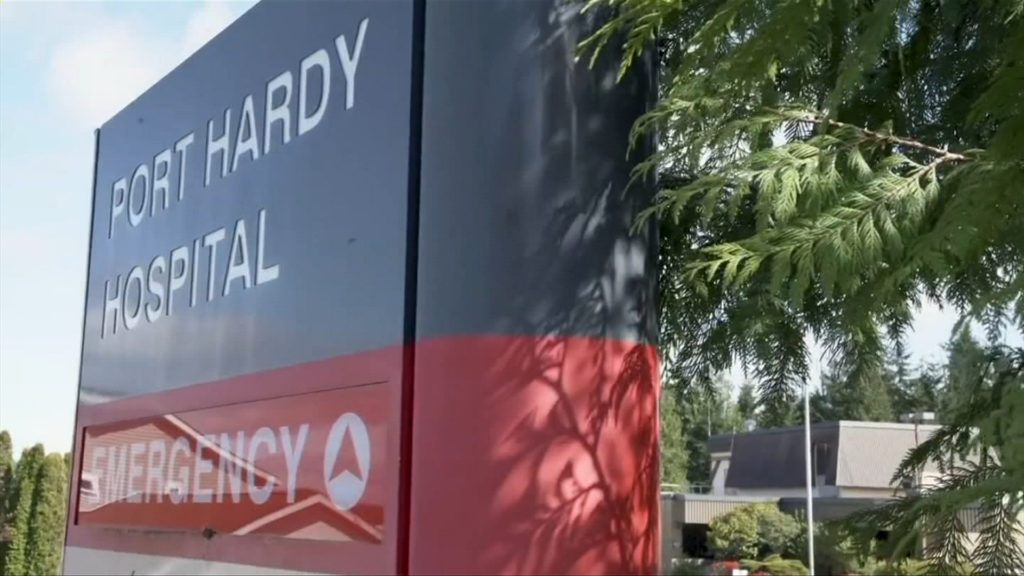 The emergency department at Port Hardy Hospital (PHH) is closing for two nights in a row, adding to a string of temporary shutdowns at the municipality's only ER due to staffing shortages.
The department will be shuttered overnight from 5 p.m. to 7 a.m. from Friday, Nov. 18 to Sunday, Nov. 20, Island Health says. All other inpatient services at PHH, however, will continue as usual.
"Anyone experiencing a medical emergency should call 911 or, if possible, proceed to Port McNeill Hospital Emergency Department," the health authority said in a service notice Friday.
"Island Health and BC Emergency Health Services have protocols in place to ensure patients who call 911 are transported to the appropriate site."
While the authority did not share the reasoning for the upcoming closures, the PHH ER has been plagued by shutdowns in recent months, including just this past week when it was closed overnight Monday and Tuesday.
The week prior, the department was closed for five nights in a row due to limited nursing availability, the health authority said at the time.
That came about a week after a Vancouver doctor, Anthony Fong, answered a call to help staff at PHH's ER so it could stay open — only to arrive on Nov. 1 to find a "closed" sign on the door.
"When I arrived I was shocked, honestly, because there was signage on the door saying there was going to be a closure of the emergency department that same night," Fong told CHEK's Rob Shaw on Nov. 2.
The doctor said he stayed at the hospital helping a dozen or so patients in other departments, but without nurses to respond in an emergency.
CHEK News spoke with Island Health on Nov. 8 about the closures, and while the health authority said it made "significant progress" in addressing the ER's doctor shortage, it's now struggling to find enough nurses.
The combat this, the authority says it's working with partners, expanding retention and recruitment activities, increasing access to travel nurse programs and investing in infrastructure and added support resources.
READ MORE: 'They're burnt out': Nurse shortage a challenge for Port Hardy hospital
"Island Health continues to undertake local, national and international recruitment campaigns focused on attracting staff to the region, and this work is ongoing," it added in a statement.
"Despite the success in securing physician coverage and many other professional and support staff, it is expected the ongoing national nursing shortage will persist, impacting service interruptions."
Looking ahead at upcoming closures, Island Health says it acknowledges service interruptions are not ideal for the community and apologizes for any inconvenience experienced by those seeking medical care.
Those who are unsure if they are experiencing a medical situation requiring a visit to an ER can find confidential health information and advice from a registered nurse toll-free, 24/7, by calling HealthLink BC at 811.