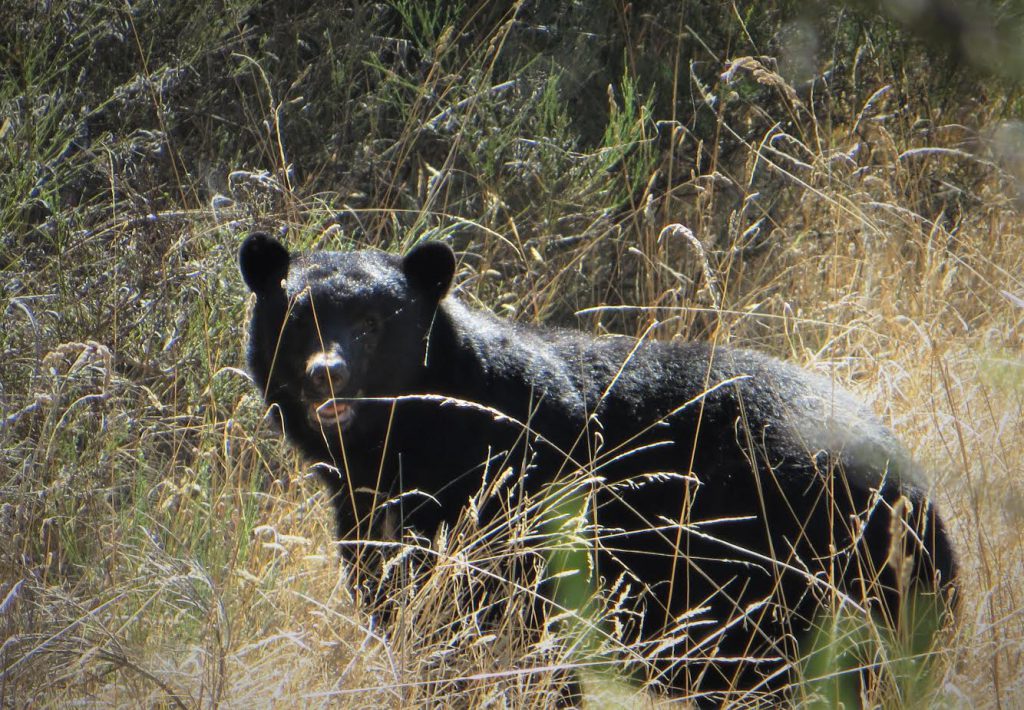 The City of Nanaimo and the BC Conservation Officer Service (BCCOS) are reminding residents to secure waste to protect bears and other wildlife.
More than half of the bear-related problem calls made to the BCCOS have to do with garbage or compost being the attractant, according to the press release. Bears lose their fear of people once they become food-conditioned to the garbage and associate people with food.
"It's natural to think that a bear in our streets could pose a danger to us, our families, and our pets, but in the case of wildlife, that danger plays out both ways," said Leonard Krog, mayor of the city of Nanaimo. "If a bear recognizes our compost and garbage as an easy food source, chances are it will be put down. That's a scenario where nobody wins, so let's work together and keep our garbage secure and odour-free."
Hundreds of bears are destroyed every year due to human-wildlife conflicts, according to the Province and prevention plays a big part in keeping bears and wildlife safe.
READ MORE: Saanich police warn public following bear sighting
This means keeping carts secured on non-collection days. The City of Nanaimo says people shouldn't set carts out the night before collection day. Instead, carts should be placed at the curb between 5 and 8 a.m. on the morning of collection day. Once the garbage or organic waste has been collected, remove carts from the curb.
Those that live on the outer city limits, in a rural neighbourhood, near a park, or in any location that is close to wildlife habitat, are encouraged to store their carts in a secure location like a garage or shed.
Leaving compost or garbage carts out on the curb the night before collection day is illegal under provincial regulations, the release states. Under the BC Wildlife Act, a person leaving attractants in a manner that could attract or be accessible to dangerous wildlife can be fined up to $230 by the BCCOS.
"Protecting the natural environment, including wildlife, is a priority for the Regional District of Nanaimo," said Tyler Brown, chair of the district. "We encourage residents to adopt these best practices so that together, we can minimize the negative interactions and impact we have on bears and other wildlife in our region."
Another method of prevention is reducing odours in carts by wrapping smelly food in newspaper and freezing it until collection day, using vinegar or baking soda, and regularly washing carts with soapy water.
READ MORE: Police issue warning after black bear spotted on trail near Victoria General Hospital
The BCCOS is also reminding people to report any dangerous wildlife or bears spotted in neighbourhoods to ensure early intervention.
"The sooner the BC Conservation Officer Service knows about a bear in an area, the quicker action can be taken to secure attractants and prevent the bear from becoming food-conditioned," said Caitlin Bickford, a conservation officer in the west coast region.
"Too often people wait until the bear's behaviour has escalated to the level of being a public safety risk, usually ending with the bear needing to be euthanized."
To report bear sightings, people can call the Report All Poachers and Polluters (RAPP) hotline at 1-877-952-7277 (RAPP).