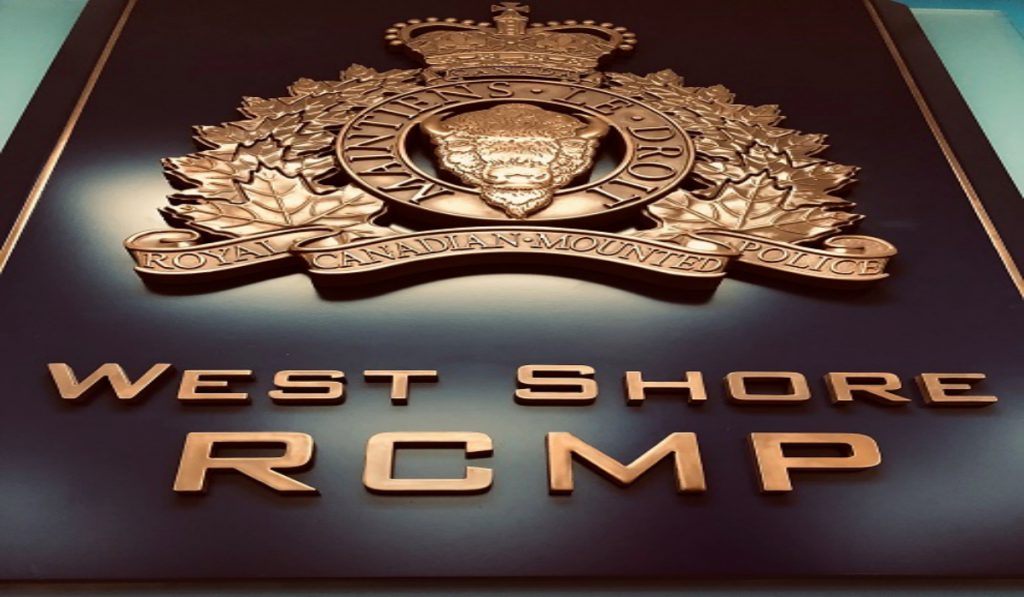 West Shore RCMP say that one person was taken to hospital on Saturday evening following a collision that was caused by a driver falling asleep at the wheel.
The incident occurred in the early morning of June 20, around 7:20 a.m., on the Trans Canada Highway near the Six Mile Road off-ramp, according to West Shore RCMP Media Relations Officer, Cst. Nancy Saggar.
Police received a call with a driver complaining that his vehicle had just been "sideswiped."
"The driver advised he was driving a Chevrolet Metro hatchback south on the highway…when a Saturn SL1, headed in the same direction, sideswiped him," said Cst. Saggar.
"The impact sent the Metro Hatchback into the centre median."
A driver fell asleep on the TCH near 6 Mile Rd exit and side swiped another vehicle sending it right into the median. Thankfully there were no life threatening injuries to either party. Violation tickets were issued for driving without due care & more https://t.co/NSBWNAZunw

— West Shore RCMP (@WestshoreRCMP) June 22, 2020
The driver of the Metro Hatchback was taken to hospital, but his injuries were said to be non-life-threatening.
The driver of the Saturn, who was unharmed in the incident, admitted to "falling asleep at the wheel," and the West Shore RCMP issued him violations for driving without due care and failure to produce a driver's licence.
According to the police, although the driver walked away unharmed, his Saturn sustained significant body damage and was towed from the scene.
Alcohol and drug impairment are not considered to be factors in the incident, added West Shore RCMP.
READ MORE: Summer sitting of BC legislature begins Monday with altered format amid COVID-19