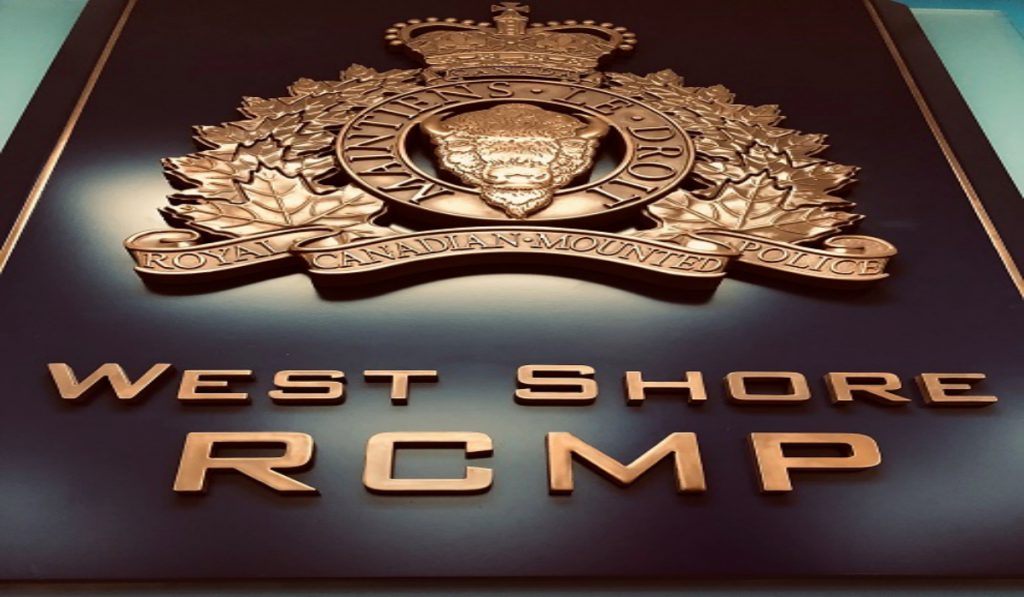 West Shore RCMP says no shots were fired in a "high-risk situation" that saw a male with a gun confront police after a foot chase on the weekend.
Police say an RCMP officer tried to conduct a traffic stop before 9:30 a.m. Saturday morning with a grey ford pick-up truck after the driver was seen going through a red light on Jacklin Road and Station Avenue in Langford.
The driver did not stop for police and drove away at high speeds, and police say the vehicle was weaving in and out of oncoming traffic.
RCMP says minutes later, they received a complaint of the same truck parked dangerously on the shoulder of the Trans Canada Highway at the Six Mile Road off-ramp.
When an officer located and approached the truck, the driver and lone occupant got out and ran southbound on Highway 1.
The officer chased the male and saw the suspect pull out a black handgun from his waist band.
Back-up arrived and the male stopped running and confronted police.
After a physical altercation, the suspect was taken into custody.
West Shore RCMP Cst. Nancy Saggar said in a release no shots were fired and the gun was recovered by officers.
"We are thankful that our officers were not seriously injured in this incident," Saggar said.
The suspect remains in custody and faces several firearm offences, along with trying to flee police and dangerous driving.
The male is scheduled to appear in court Tuesday.