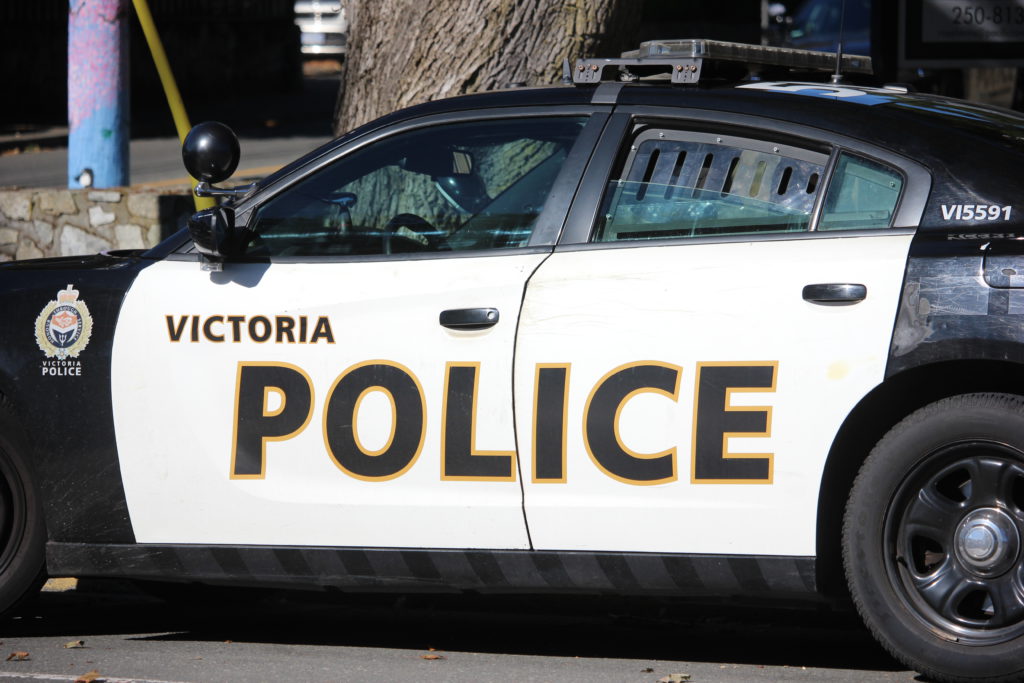 A man who pounded on a door while making threats and holding a steel bar was arrested at a temporary housing site in downtown Victoria, according to police.
Police were called to the multi-unit residential facility in the 1900-block of Douglas Street just before 8:45 p.m. Saturday for a report of a man trying to enter an occupied sweet.
"The caller repoorted that the man was striking the suite's door with a steel bar and threatening the suite's occupant," police said in a news release.
He took off to another suite before officers arrived, but they eventually found the man and knocked on his door.
The man confronted the officers and refused to comply with their commands, police said, leading them to fire a bean bag gun that struck the man in the leg.
He was taken into custody without further incident.
The man was offered assistance by paramedics but refused treatment, police said. He was released on conditions pending a future court date.
The man now faces charges of assault with a weapon, uttering threats and failing to comply with a release order.
Anyone with information on the incident is asked to call police at 250-994-7654 extension 1, or Crime Stoppers at 1-800-222-8477.