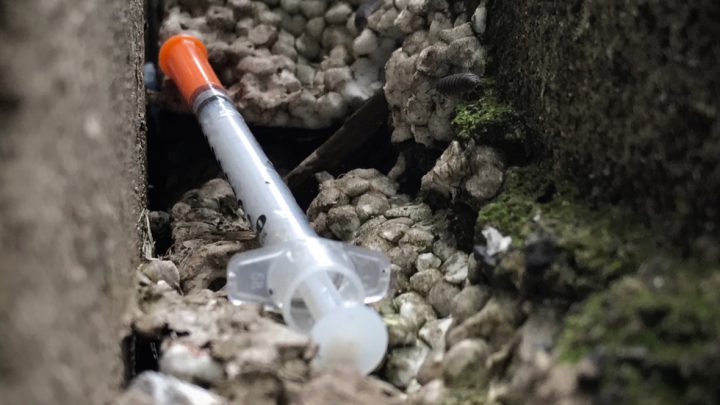 Police are warning the public after a man was poked by a syringe located inside a hollow fence post in Victoria.
Officers were called to the 700-block of Yates Street Friday, upon examination Victoria police say patrol officers discovered that the needle was wedged within the hollow post such that it could cause harm to someone who inserted their fingers into the hollow space.
The man suffered non-life threatening injuries.
"While it is reasonable to expect to be able to enjoy our city without danger of being injured by a syringe, we have now had reports of used syringes placed in several inappropriate locations over the last year, and in some circumstances causing injuries," said Victoria police in a statement.
They are reminding the public to know this risk is in the community and to not place hands where one's eyes haven't been. They suggest a visual inspection of hollow spaces.
Anyone with information about this incident is asked to call Victoria police at (250) 995-7654 or Greater Victoria Crime Stoppers at 1-800-222-8477.