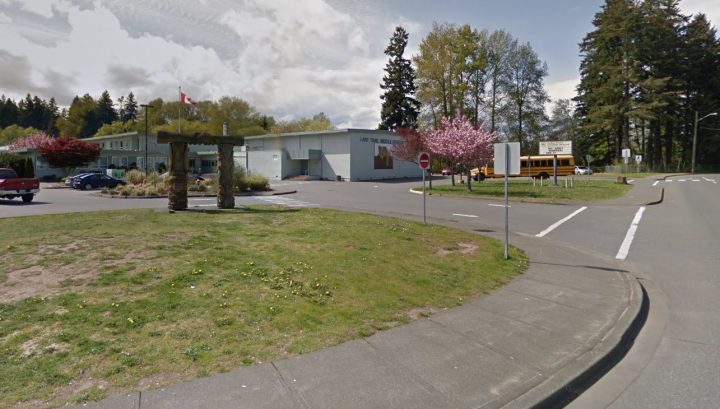 The Lake Trail Community Middle School is currently closed as police investigate a report of a threat directed towards the school.
The Comox Valley RCMP and School District 71 decided to close the school "out of an abundance of caution" while the credibility of the threat is assessed and the investigation is completed.
The school district confirmed on its website, "Lake Trail Middle School is closed today, Friday, Dec 4. due to a safety-related matter currently under police investigation. All classes are cancelled."
This is the second time the middle school has had to close in the last eight days, as classes were cancelled last Friday due to a weapons threat.
READ MORE HERE: Island middle school to resume class Friday after Thursday's weapon threat
The type of threat today has not been disclosed.
The Comox Valley RCMP says it is working closely with School District 71 as this situation progresses to ensure the safety of all the staff, students, and residents in the area.
Lake Trail Middle School closed while police investigate threat https://t.co/kTM5ioR3Fz #ComoxValleyRCMP

— Comox Valley RCMP (@comoxvalleyrcmp) December 4, 2020
The investigation is in its initial stages and the RCMP says further information will be released when it becomes available.
More to come.