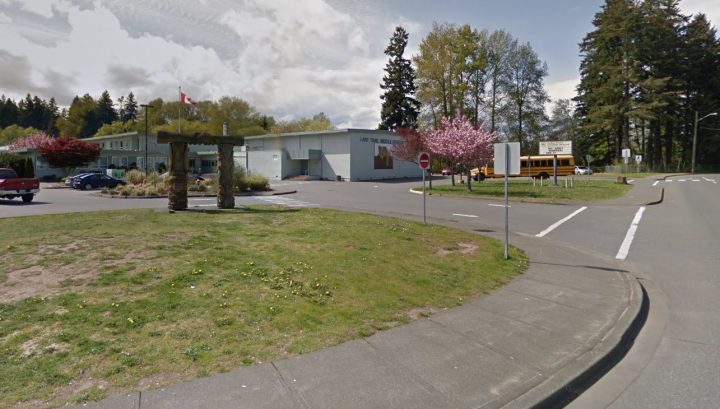 The Lake Trail Community Middle School in Courtenay is set to resume full classes Friday after it was closed all of Thursday due to a weapons threat.
On Thursday night, Comox Valley RCMP said one youth has been arrested and charges for uttering threats are being considered.
Comox Valley RCMP offer update on threat investigation https://t.co/pUnob9wjxM #ComoxValleyRCMP

— Comox Valley RCMP (@comoxvalleyrcmp) November 27, 2020
The Comox Valley RCMP determined there is no longer a threat to the school, and that it is safe for students and staff to return to classes.
Police say the decision to close the school came "out of an abundance of caution."
"Reports of this nature are always treated as serious and authentic until we conduct a thorough investigation to confirm the credibility of the report," said Cst. Monika Terragni, Media Relation  Officer of the Comox Valley RCMP.
"We are still investigating and continue  to work with the school district; however, there is no longer any evidence to suggest an ongoing  threat to the school."
RCMP says it worked closely with School District 71 as the situation progressed to ensure the safety of all the staff, students, and residents in the area. 
READ MORE: Island service workers facing abuse for enforcing mask rules relieved to have police backup
Lake Trail Community Middle school is closed today, November 26th. Please see the school district website for more information.

— Lake Trail School (@LakeTrailSchool) November 26, 2020
The school announced its closure on its website and on Twitter early Thursday morning.