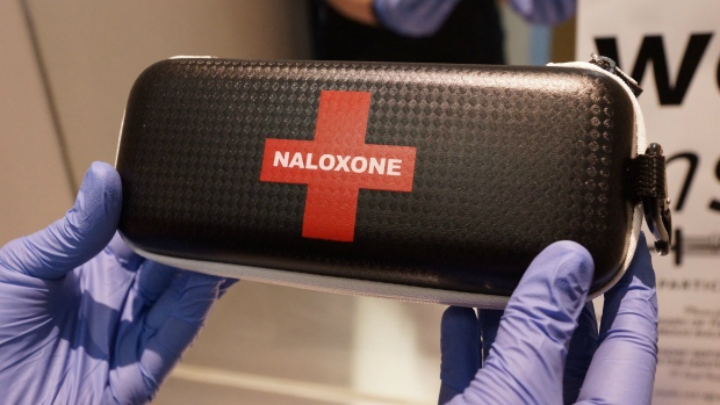 Island Health has issued an advisory that there has been an increase in overdoses in Greater Victoria and is advising drug users to be cautious.
The advisory is for Greater Victoria including Saanich and the Western Communities.
Island Health says anyone using opioids and stimulants face increased risk from injection and inhalation.
If someone is overdosing, you are advised to call 911, give Naloxone, and give one breath every five seconds.
For drug users, Island Health has the following tips for safer drug use:
Visit an Overdose Prevention Site

The Harbour at 941 Pandora Avenue
Rock Bay Landing at 535 Ellice Street.

If using alone:
Get your drugs tested with Substance UVic at 1802 Cook Street
Stagger use with a friend so someone can respond if needed
Carry Naloxone
Start with a small amount and wait to see how it feels
Mixing substances increases the risk of overdose, including alcohol and prescription drugs
Know your tolerance
PLEASE SHARE: A Drug Poisoning/Overdose Advisory has been issued for #GreaterVictoria. Visit our Overdose Prevention Services page at https://t.co/j7pems0xOS to find information on overdose prevention and supervised consumption sites, drug-checking services & more. #IslandHealth pic.twitter.com/wUtGt8zjqr

— Island Health (@VanIslandHealth) October 4, 2022
This advisory comes just over one week after the B.C. Coroner released its latest report on illicit drug toxicity deaths, which said 169 people died due to the crisis in August 2022.
READ MORE: 169 illicit drug toxicity deaths recorded in B.C. last month
The month before, B.C. surpassed 10,000 overdose deaths since the toxic drug crisis was declared a public health emergency in 2016.
READ MORE: Grim milestone: B.C. drug overdose crisis has claimed more than 10,000 lives
Starting next year, the federal government has granted B.C. a three-year period to decriminlaize small amounts of illicit drugs.
Though B.C. applied for amounts of up to 4.5 grams to be included in the decriminalization, the federal government only granted up to 2.5 grams.
Experts criticized this saying it does not go far enough to prevent toxic drug deaths.
"They're going to have to keep accessing their illicit substances on the street or through their network of people that they know and each time they do that it's such a toxic supply and such a volatile supply," Michael Knott with Victoria's SOLID Outreach, told CHEK News on May 31, when the exemption was announced.