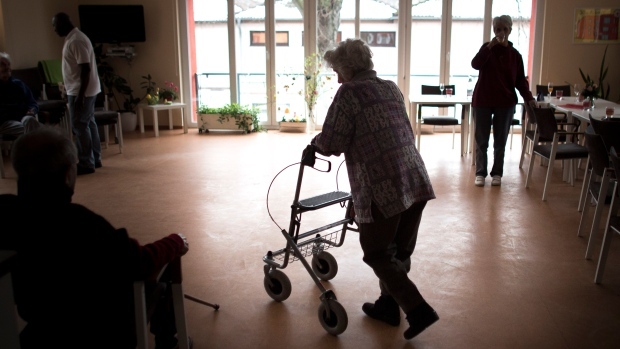 The Hospital Employees' Union is calling on the province to act immediately after a report says 85 per cent of seniors' care homes are understaffed.
The findings are from the third annual Residential Care Facilities Quick Facts Directory by senior's advocate Isobel Mackenzie.
The report says only 15 per cent of facilities met the provincial guideline of 3.36 hours of direct care per resident per day in 2016/17.
Last year, the report showed 91 per cent of care homes were not funded adequately for staff levels.
"When there are not enough staff on shift to do their jobs to the highest possible standard, seniors and those who provide their care are put at risk," HEU secretary-business manager Jennifer Whiteside said in a release.
The HEU predicts at this rate, it will take six years before half of the care homes will receive enough funding to meet minimum guidelines, and urges a fast-track plan needs to be in place to improve staffing levels.
Whiteside says staffing levels need to be legislated and enforced.
The survey of care home residents focussed on a range of observations on food, staff responsiveness, social engagement and physician care.