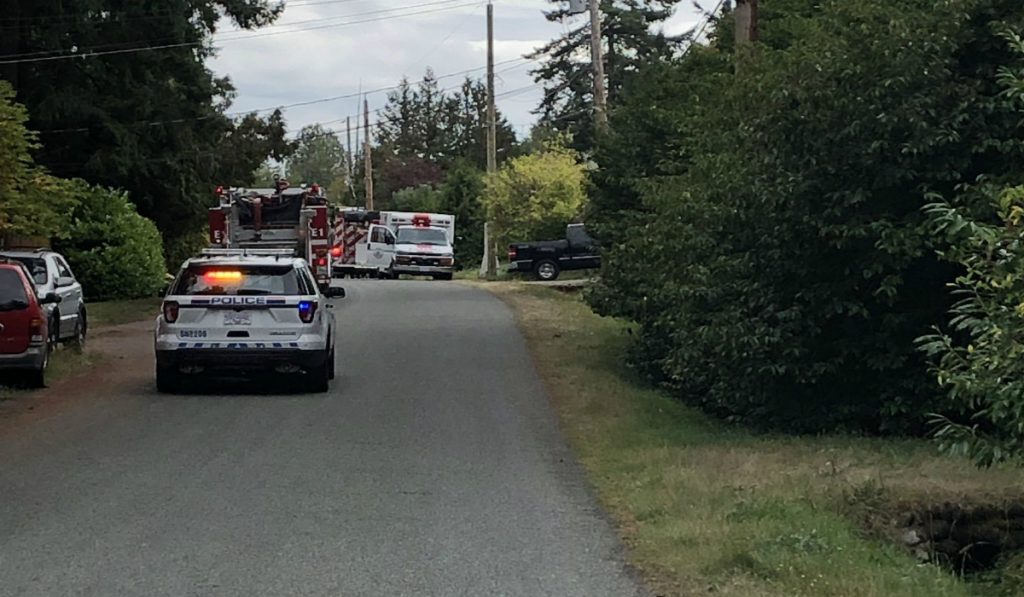 North Saanich Fire says kids returned home from school to a fire inside the house Friday afternoon.
Deputy Fire Chief Steve Knapp says they were called around 2 p.m. to a home on Bexley Crescent, with Sidney and Central Saanich fire crews also responding.
Knapp says the youths heard their dog barking inside the home and when the door was opened, there was heavy heat and smoke inside.
The dog was able to get out with the kids and Knapp says they called 911 from a neighbours house.
@SidneyVFire responded to Bexley Terrace in North Saanich with @dns_fire and @CSaanichFire @SidneyRCMP @BC_EHS for a residential structure fire. #yyj #yyjnews #sidney #inittogether pic.twitter.com/8CFgHOu3S3

— SidneyVFire (@SidneyVFire) September 13, 2019
The fire was contained quickly and did not threaten any neighbouring structures.
Knapp says there are five occupants of the home who are being assisted by emergency services.
There is no estimate on damage, but Knapp says there is heavy smoke and water damage.