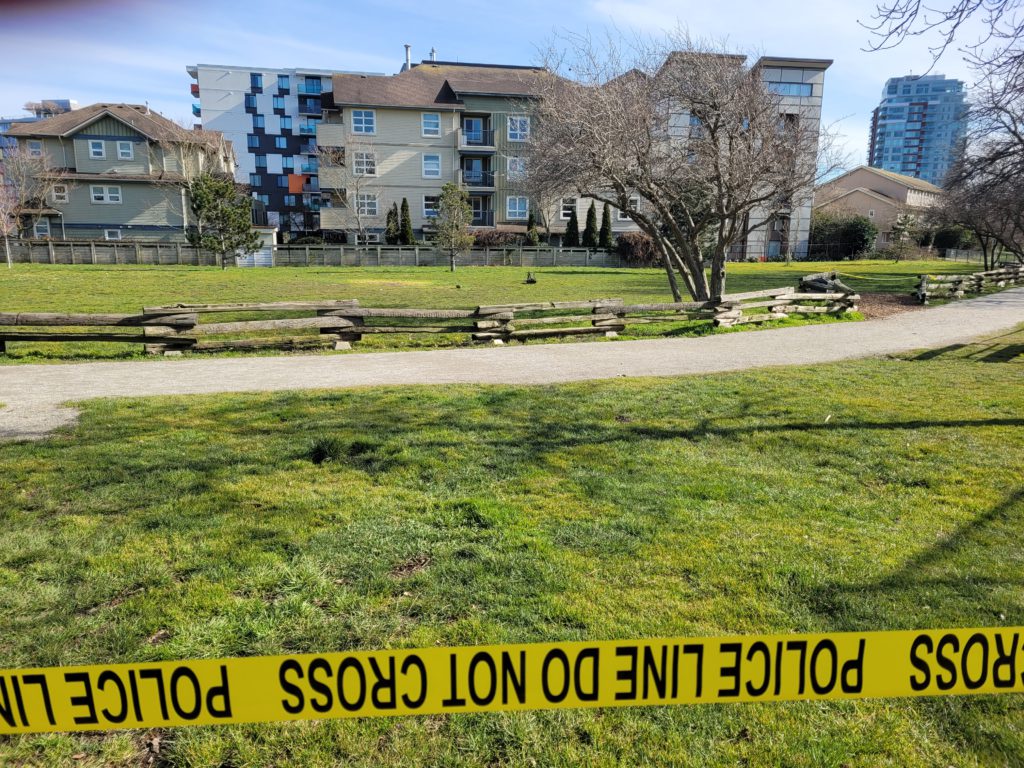 Police officers are investigating after a suspicious package was found at a park in Victoria.
According to the Victoria Police Department, officers located a suspicious package near a dog park at Vic West Park at around 1 p.m. Tuesday.
The Greater Victoria Emergency Response Team (GVERT) was called in to assist and the park was temporarily closed.
Const. Cam MacIntyre, media spokesperson for the department, said the package contained a propane bottle, a large bottle of liquid, and a note targeting city bylaw workers.
"The package contained propane tanks, a large bottle of an unknown liquid, and a concerning note which included derogatory remarks toward bylaw staff," MacIntyre said in a release.
He said a homeless person sheltering in the park appears to have left the package. He said the liquid inside the bottle was later determined to be "bodily fluids" while the package was inert.
"Officers learned that a person who had been sheltering in the park left the package after having to relocate their tent," said MacIntyre.
The incident remains under investigation while the park has since reopened.
Officers attended & investigated. The package contained propane bottles & a large bottle of liquid, & a note targeting @CityOfVictoria Bylaw staff.

— Victoria Police (@vicpdcanada) March 16, 2021