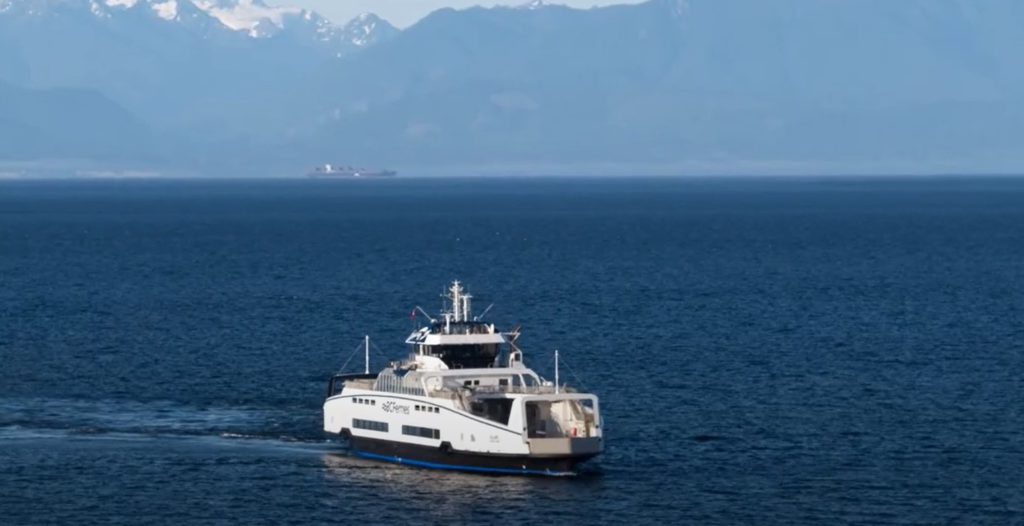 The fourth ferry in the Island Class ferry line is expected to arrive in Victoria Friday, with service to begin next year.
The ferry will have completed a nearly 10,700 nautical mile journey from where it set sail in June at Damen Shipyards Galati in Romania, according to a press release from BC Ferries. The company says the journey will have taken 67 days.
The ferry is the fourth battery-equipped ferry designed for fully electric operation, according to BC Ferries. The ferries are currently fitted with hybrid systems to be used until charging systems are available at terminals.
It says the new ferries reduce emissions and underwater radiated noise.
Residents will be able to see the vessel as it enters Point Hope Maritime from Dallas Road, Fisherman's Wharf, the Songhees Walkway, and the Johnson Street Bridge in Victoria.
The boats will need to go through final inspections before they're taken ownership by BC Ferries. The new boat will be used on the Quadra to Gabriola islands route beginning next year.
READ MORE: BC Ferries' third hybrid-electric ferry docks in Victoria