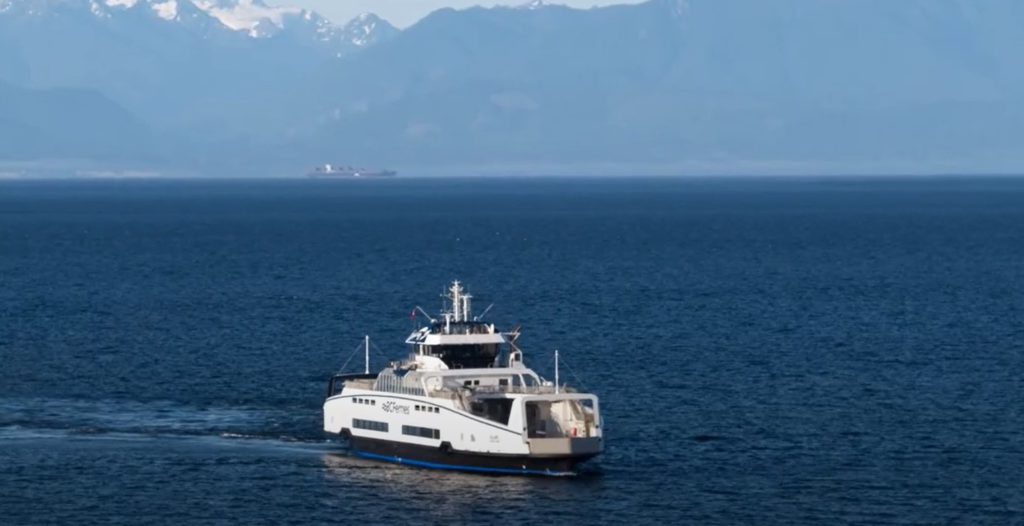 After many days at sea, BC Ferries' third hybrid-electric ferry has docked at Ogden Point in Victoria.
The boat had travelled around 10,700 nautical miles over 64 days from Damen Shipyards in Romania, across the Atlantic to Victoria, according to a statement from BC Ferries.
The ship itself, a hybrid-electric ferry, is part of the company's Island Class ferries. BC Ferries says the boats are designed to run on electric-only power with batteries, however, they will run as hybrids until necessary charging infrastructure can be installed at terminals.
The new technology will lower emissions and underwater-radiated noise, as well as improve customer service, according to BC Ferries.
BC Ferries says the boat will sail to Point Hope Maritime this afternoon for final inspections and for BC Ferries to take ownership. They say it will sail between Campbell River and Quadra Island along with Island 4 starting in 2022.
READ MORE: BC Ferries' newest hybrid electric ship transits Panama Canal, in final stretch of transatlantic journey