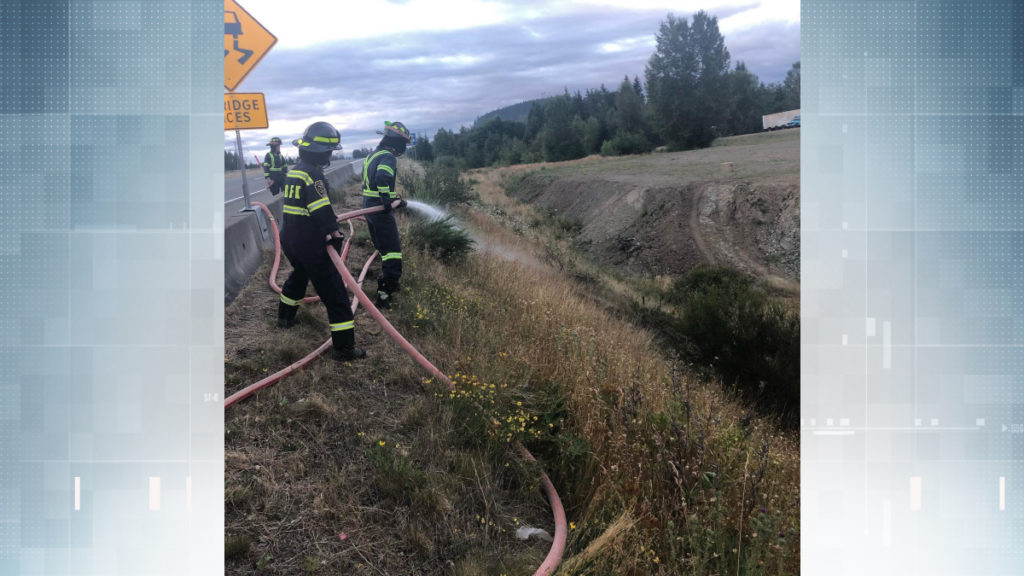 Qualicum Beach fire Department
Temperatures are rising in Greater Victoria, and so is the risk of wildfire as the sunny weather creates a dry environment.
The Qualicum Beach Fire Department said it was called out to the side of the Inland Island Highway at 5:30 a.m. Friday morning, and say it had mostly blown itself out by the time they got there, but that there are still lessons to be learned.
RELATED: New wildfire breaks out on Vancouver Island near Horne Lake
"This is a great reminder that as the weather gets dryer, the threat of wildfire increases greatly," reads the post.
Firefighters are reminding the public to not toss cigarette butts onto the ground as it creates a wildfire threat.
And if that isn't enough of a reason to properly discard your finished cigarettes, discarding them from your car is a ticket-able offence, can leave you burned with a $575 fine.
Many parts of Vancouver Island are under a special weather statement from Environment Canada as the temperatures increase substantially this weekend.