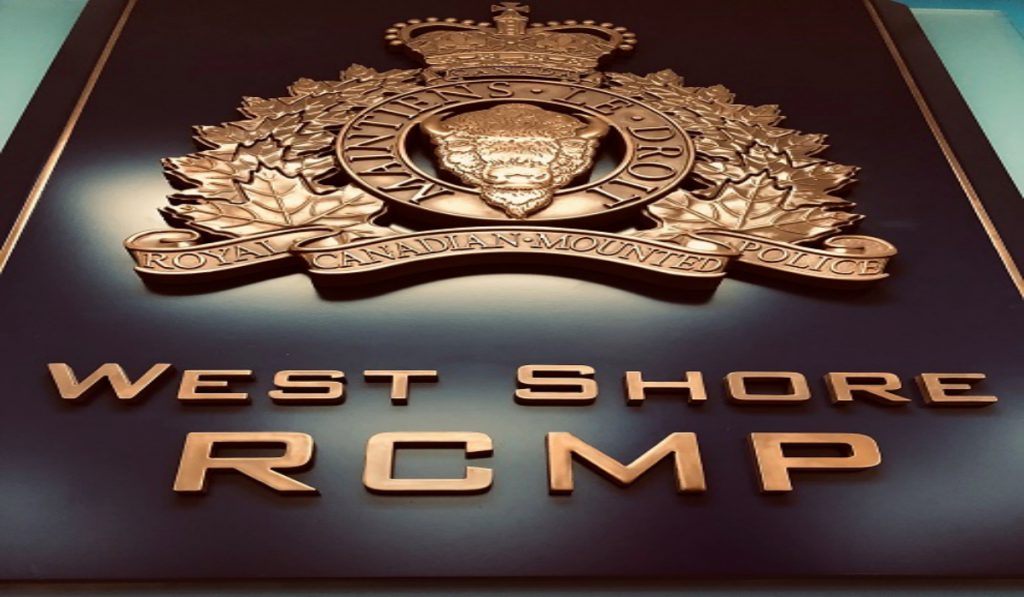 West Shore RCMP officers are currently searching for a minivan and its driver after a report of a hit-and-run that took place at a residence in View Royal.
In a police report, West Shore RCMP say that the incident took place near the 200-block of Island Highway in View Royal at around 10:15 p.m. on January 18.
Patrol officers received a report about a minivan that had crashed into a parked car and the front steps of a home in the area. The vehicle then backed away and took off following the collision.
According to police, the front steps of the home and the vehicle parked in the driveway were damaged in the incident.
The homeowner says the van drove off westbound on Island Highway following the crash.
Police searched the area on Monday night, immediately after the reported collision, but were unable to track down the vehicle or a suspect.
Police are turning to the public for help in locating the minivan and driver.
The minivan is being described by police as silver or grey with a license plate that possibly begins with JT9. The van sustained heavy front-end damage and police add that it possibly has broken windows.
Anyone with information regarding the suspect vehicle or the driver's identity is being asked to call the West Shore RCMP at 250-474-2264.