Members of the Comox Valley Ground Search and Rescue team have been sent to northwestern B.C. to help in the search for a missing woman.
The seven-member team was flown by RCMP Air Services to Smithers B.C. on Tuesday night.
They will command and assist in the search for a First Nations woman who disappeared on Saturday while mushroom picking.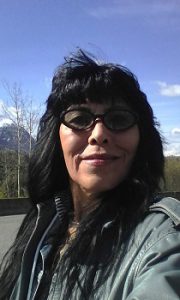 Fifty-three-year old Frances Brown became separated from her companion and did not return to their vehicle.
Smithers RCMP members responded and remained in the area with lights and sirens periodically activated in the hope she would hear the noise and see the light.
Brown has some back country experience, was prepared with adequate clothing and has a lighter.
On Sunday, RCMP and SAR search, both air and ground, failed to locate Brown.
Evidence of a recent camp fire was located.