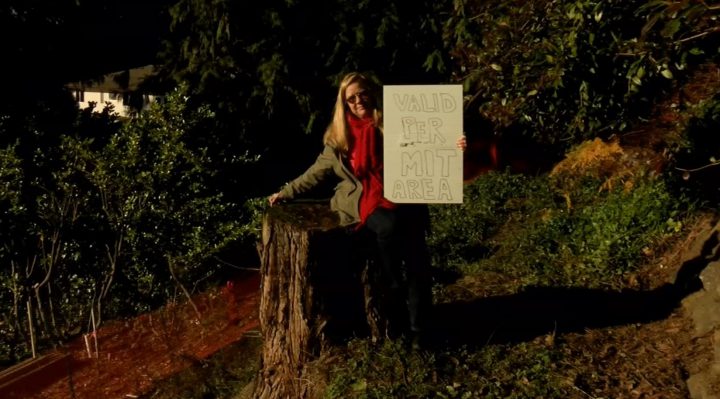 A Colwood councillor is facing a council censure hearing following her attempts to try and block city workers from removing a hedge and rock wall outside her home.
Four-term city councillor Cynthia Day was arrested in early December after refusing to allow city staff to carry out the removal work.
At the time, she said she hoped her protest would stop the city from cutting down several trees and removing rock wall structures she and her husband put in place twenty-five-years ago under a highway-use permit.  After a tree fell on the neighbour's house last year, the city insisted all of them had to go.
The work was finished at the site and Day was later released without charge.
On Wednesday, the City of Colwood announced it would be scheduling a censure hearing, citing concerns that her actions may have violated the city's code of ethics.
The city said in its statement that the concerns are related to the requirement that council members respect decisions made by council and refrain from abusive conduct, personal charges or verbal attack upon the character or motives of other members of council, staff or public.
"The balance of council was compelled to respond to concerns expressed about Councillor Day's recent conduct," Colwood Mayor Rob Martin said in the statement.
"We are committed to going into this process with an open mind and moving forward as a united Council with a clear understanding of the line between what is and is not acceptable behaviour for council members."
A censure is a formal council resolution to reprimand one of its own members for a serious violation of law or city policy. It can result in sanctions that limit the council member's appointments to committees and other opportunities to represent the municipality.
A censure does not carry a fine or dismissal.
The city plans to work with Day to agree on a hearing date that will give her time to prepare and said in the statement it will give council members an opportunity to hear Day's point of view.
"We have a strong council that brings together a wide range of perspectives and has a proven ability to listen and come to consensus," Marti said.