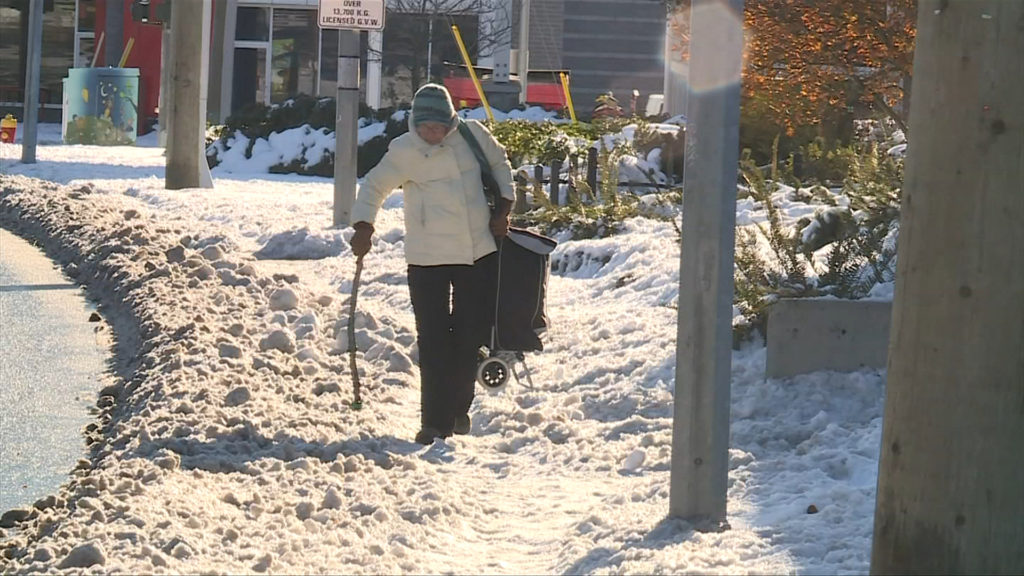 Most of Vancouver Island is expected to get snow this week, but the potential for a white Christmas is still up in the air, according to Environment Canada.
Ross Macdonald, meteorologist with the agency says this weekend is going to be mixed in terms of what can be expected.
"Part one we're kind of experiencing right now, and that's preceding the arrival of the arctic front in this arctic air, Macdonald said in an interview with CHEK News.
"So, before the arrival of the air, we've got this airmass that we're in right now that's quite moist. And we've seen a little bit of everything across the region today, right across the Island from anything, snow and lightning falling in different parts to even some drizzle, depending on the temperature as it's kind of fluctuating."
Some parts of the Island will be getting some snow on Saturday, but Macdonald says those areas aren't expected to get any more than about one or two centimetres.
On Sunday, Macdonald says the arctic air front is expected to arrive around midday with the Island from Victoria to about Nanaimo and Parksville expected to get about two to five cm of snow, with some "pockets" getting up to 10 cm.
The snow and cold temperatures are expected to last into next week as well, according to Macdonald.
"It will be under this very cold arctic airmass as we begin the week, and some lingering flurries, perhaps in the morning on Monday," Macdonald said.
"But otherwise, we're looking at partly cloudy skies, but very cold temperatures, say Tuesday through at least Wednesday and into Wednesday night. Temperatures well below seasonal, in fact, in Victoria we have an overnight low for Tuesday night in particular that could be one of the coldest nights of the year, getting down to about minus 10."
While some may be hoping this means the snow will stick around for a white Christmas, Macdonald says it's too early to know for sure.
"It's all about how much snow falls and how much warm air comes from this system. It's hard to say at this point," Macdonald said. "I think we're going for a high on a Friday right now of plus four. So definitely changing over to rain seems likely but how much snow will fall on before then and how much sticks around? That sort of thing is the question."
With the snow and colder temperatures coming in, Macdonald says it would be a good idea for anyone who can to delay travel plans.
"Take care travelling and in the higher elevations, thinking of the Malahat, and those more prone areas could see slightly higher amounts," Macdonald said. "Take some time if you're out travelling or perhaps delay travel if possible."